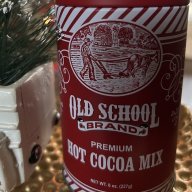 Joined

Aug 16, 2014
Messages

12,819
Reaction score

4,524
Rodgers threw as many touchdowns as Brady in that game. But he had only one interceptions compared to Brady's three.

Passer rating:
Rodgers 101.6
Brady 73.8

Hence Rodgers outplayed Brady.
He actually did as a whole in that game, but not to close the game out he did not. Rodgers' performance dipped off when he was needed most (again) and Brady got stronger when needed the most (again)
How old was Brady in that game? 43 years old and at the end of his 21st season.
It was clear and obvious he had lost some arm strength. I seriously wonder if Rodgers could even make it another 4 years? I doubt it, but if he does? we will 90% chance see a notable decline in arm strength. He certainly won't be tossing the ball like Mahomes or someone in their mid 30's. You can't hide from Father Time but so long, just ask Big Ben
Once again, Rodgers has put up better numbers in the regular season than Brady. Quarterbacks need 10 other players to perform well to have success and it seems Brady was surrounded with better talent on that side of the ball as well.
I agree with that to a degree. We went more Defense in Draft resources and to just over a 2:1 ratio from my finding. That said Rodgers has had some pretty good players on his side.
Jennings
(THREE 1,000+) seasons
Jordy
(FOUR 1,200 yards)
Cobb
(1,200+) season
Driver
had multiple (TWO 1,000+) seasons playing with Rodgers.
Rodgers really wasn't deficient until 8 years into his starting at QB, since 2015 Davante exploded onto the scene.
Davante
(TWO 1,500+; TWO 1,200; TWO 997) seasons.
I'm not getting into those good WR2 types like:
Jones (650 yards per season average)
I think we are all guilty of saying Rodgers had no weapons, but it's really an embellishment of the truth also. Across 15 seasons he had WR's who surpassed 1,000 plus fourteen times. That doesn't include Adams 997 X 2
It would be interesting to know, if you can find out? How many seasons with 1,000 yards WR that each of the more recent QB's have had. Rodgers has one 93.4% of the time, I'm omitting the double 997 Davante put up. I would think a 1:1 ratio (1,000+ : 1 season) is not abnormal? idk
Last edited: