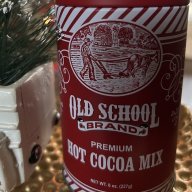 Joined

Aug 16, 2014
Messages

12,818
Reaction score

4,524
I have a new theory. With reports of Joe Douglas saying "he will be here" there must be an agreement in place. You undermine your bargaining position if you don't. Maybe there is a condition on how the draft unfolds. Something like: if Paris Johnson is available at 13, then we will give you our 2 2nd round picks and *** for Rodgers. Otherwise we will give you the 13th overall and zzz pick for Rodgers. Or maybe the agreement is a 1st round pick in the 20s. NYJ plans to trade back if they can.

The trade may happen during the draft.
That's brilliant!
That would also make perfect sense why Rodgers is already being seen with Lazard etc. Those guys are way to happy. This deal is done. The teams are teaming up (because of their tight relationship) to actually help one another achieve their key prospects and positioning.
Call it a Big Brother Alliance.
Good detective work Sir Amish.
The capacity to work as an alliance in draft day wields great power for both teams! I am so stupid, this draft is going to be very rewarding!!
Last edited: