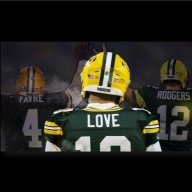 Joined

May 2, 2012
Messages

6,429
Reaction score

1,057
New Monday...New Mock. Lot has changed just in a week...we know now Preston is going nowhere, Jones is coming back...and while I still suspect a Lowry cut I sense we are looking at just a bunch of restructuring to get under cap at this point. With all that knowledge let's tackle my newest mock...majority of these guys have been discussed to ad nauseum by a lot of us so very condense brief list at top of post, bottom will have notes and such plus negatives and positives of the draft upon reflection:
I'll name this one "Plug N Play"
#29 - Greg Newsome II - Northwestern CB*

#62 - Josh Myers - Ohio State C/OL

#92 - Alim McNeill - NC State iDL

#135 - Dazz Newsome - North Carolina WR

#142 - Caden Sterns - Texas S

#173 - Shakur Brown - Michigan State CB

#177 - Tarron Jackson - Coastal Carolina Edge/DE

#212 - Jermar Jefferson - Oregon State RB

#219 - Josh Ball - Marshall OT

#255 - Anthony Hines III - Texas A&M LB


*I've said give me Newsome II or give me Samuel. Newsome gave up literally a 0.00 passer rating when his man was targeted on 3rd/4th downs...INSANE.
Overview Takeaways:
Honestly, Preston staying and Jones re-signing really does open up the draft in a way that I'd argue makes it tougher to do. Which ultimately is something Gute will enjoy and embrace - far less peg holed by having to keep as many "needs" at the forefront of his mind now.
I'd argue this draft provides two immediate Day 1 starters without question. Newsome and Myers both not only have the chops to do it, but they're coming to a team with holes at their respective positions. Doesn't get more Plug N Play than that.
After those two, we have a collection of very solid supportive role players that wouldn't shock me if by year's end provide at least one more starter or immensely active depth - my guess would be McNeill or actually Shakur Brown if forced to attempt to predict.
Rodgers got his playmaker in Aaron Jones already...but adding a WR type like Dazz should make him smile and think back to the days of Cobb (Newsome is touch taller and bigger tho). Throwing in Jefferson as a diverse back I'd argue has the potential to be very similar to Jones down the round is a cherry on top. Rodgers has to appreciate the Center love as well.
Negative Critiques of this draft:
Not a single draft is all around perfect...this one fails to address with certainty the pending question of Offensive Tackle...if not for RT, but the future once Bahk finally hangs his cleats up. Josh Ball is a coin flip, his issues at Florida State draw ire over personality issues and then his struggles to stand too tall being 6'8" causes him to be where he is. Ball easily could become or is a starting Tackle at the next level...however he easily could flop too.
Yet again no true high draft stock used on LB...at #62 many were screaming for Cox, Surratt, Moses or Werner, but in the end Green Bay did as they seem to always do and push LB needs deep - they're gambling that the flashes both Martin and Barnes exhibited in 2020 were not flukes. *Hines in the 7th is intriguing prospect to help Barnes/Martin as well though, VERY athletic but disappears a solid amount of games as well.
Best value pick in this draft:
I'll go Sterns...but this was a tough one to pick. I'll say that the ability to find someone with his versatility which is more polished than some you might finder in later rounds at #142 is immensely valuable. Provides instant and capable Safety help, but what I love is his comfort in covering and man coverage to boot. His hips and mirroring skills are on par with many CBs and I could see him serving in multiple roles for us.
Wildcard pick in this draft:
If this draft played out as what happens, I'd circle the Tarron Jackson pick right from the start as one to keep an eye on. Out of Coastal Carolina Jackson has had many critics question whether his NFL ready frame and apparent skills will actually continue to exhibit on a bigger stage with better players. He answered the call at Senior Bowl and even illustrated something he had zero or very little experience with and that was playing as interior DL. That athletic flexibility and proving capable to move along the front against excellent competition caught my eye and instantly made me fall in love!
Last edited: