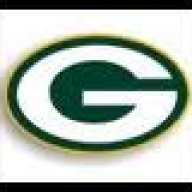 Joined

Nov 1, 2011
Messages

1,803
Reaction score

136
Honestly, this has been happening all season long in both the NFL and College level both. We live in an era where teams don't know how to close out games anymore. We saw a lot of come backs this season. We saw a lot of teams jump out to 21-0 or 17-0 or more scores on someone only to lose the game. Look back at the season and the scores by quarter, you'll see exactly what I am talking about. Killer instinct has become very inconsistent these days. This isn't some isolated incident here that happened to us, its a trend league wide. Hell, its happening at the College level too.

Players relax once they get big leads in today's game. There is no longer a "hatred" for the opponent to put the foot on their throat and embarrass them by continuing to put it on them. Its the era of "playing nice" and not running the score up on someone. We see far too much fraternizing amongst opponents these days. Players helping up the opposing players from the ground and so on. Yeah, good sportsmanship is one thing, but its another thing entirely to take it to the extreme.

I think the modern day player loses their edge once they get up by 3-4 scores on their opponent and they don't have it in them anymore to lay the hammer down and go in for the kill shot. The team with the lead is becoming hardwired to relax and it causes them to lose their overall edge and once they try to regain it once momentum is lost, its probably too late.

Think I am just making this up to justify the loss? Seriously. Go back and look at various scores over the course of this past season. Its all there. You'll see dozens of examples. Its a trend.