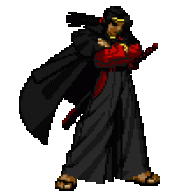 Joined

Dec 12, 2004
Messages

11,903
Reaction score

4
Location
NASHVILLE, Tenn. -- Former punter Reggie Roby, a 16-year NFL veteran and three-time Pro Bowl selection, died Tuesday after being found unconscious at home by his wife. He was 43.


Melissa Roby found her husband with no pulse. Paramedics tried to resuscitate him at home and in the ambulance, but he was pronounced dead in the emergency room at St. Thomas Hospital, according to a statement released by the family.

The cause of death is unknown, the statement said.

Roby was a sixth-round pick in 1983 out of Iowa by the Miami Dolphins, where he played from 1983-92. He also played for the Washington Redskins, Tampa Bay Buccaneers, Houston/Tennessee Oilers and San Francisco 49ers, where he wrapped up his career with a final season in 1999.

He led the AFC in 1991 with an average punt of 45.7 yards, and he still holds the Pro Bowl record with 10 punts in the 1985 game.

"He was an outstanding punter for us and his booming kicks often helped us win the field position battle," Don Shula, who coached Roby, said in a statement released by the Dolphins.

"Often on walkthroughs in domed stadiums the day before the game, he always would try to hit to top of the dome with a punt. He sometimes succeeded, which illustrates just how strong a leg he had. Reggie helped define the position and even after he retired, every time I saw a long, high punt, it always reminded me of one of his kicks."

Roby even wore a watch during games to help time his punts. Former Miami defensive end and linebacker Kim Bokamper credited Roby with being one of the first two-step punters who changed the speed of getting a punt off.

"He could really turn around a field," Bokamper said. "As a defensive player, at times he could be your best friend by pinning a team back. It's a testament to the type of player he was how long he lasted in the league. He was really at the cusp of the new era of punters."

Roby ran into financial problems in 1993 and he filed for personal bankruptcy. The Dolphins released him less than two weeks later even though his career average of 43.3 yards per punt was then ninth best in NFL history.

Roby landed with the Washington Redskins for two seasons, and he earned a Pro Bowl berth in 1994. He spent 1995 with the Tampa Bay Buccaneers, was with the Oilers for their final season in Houston in 1996 and their first in Tennessee in 1997 and then wrapped up his career in 1999 in San Francisco.

Roby, who had six children, was the marketing and development director for Backfield in Motion, a nonprofit group mixing athletics and academics to help boys in the inner city.

"Reggie was just a kid at heart," said Michael Brown, Backfield in Motion's chief executive officer. "Reggie was the ultimate package as far as I was concerned. In this type of work that we are in, there is no question that it was his calling."