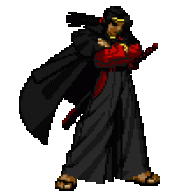 Joined

Dec 12, 2004
Messages

11,903
Reaction score

4
Location
By Dylan B. Tomlinson
PackersNews.com

This week's question answer is with Green Bay Packers tight end Bubba Franks.

Question: When was the last time someone called you Daniel?

Answer: My mom was probably the last one to call me Daniel, and that was when I was younger. The only time I'm called Daniel is when I'm in trouble. She usually calls me Bubba, but when she calls me Daniel, it's usually because I did something wrong.

Question: How old were you when people started calling you Bubba, and how did you get the nickname?

Answer: I've been Bubba since I was about 10. It's just my nickname. I don't know how I got it.

Question: So if someone here called you Daniel, you wouldn't respond?

Answer: No. Brett (Favre) sometimes calls me Daniel, but he's just messing around.

Question: You participated in Celebrity Bowling Night on ESPN a few years back. How embarrassing was it to lose to women's soccer player Brandi Chastain?

Answer: All we do in Miami is bowl. I had a real bad performance. I was beaten by a girl. Nobody's ever really let me live that down.

Question: What's your average?

Answer: Close to 200, but I didn't bowl anything over 140 on ESPN. I don't know if it was the lights or what. I was terrible that day.

Question: What was your favorite team growing up?

Answer: The Dallas Cowboys.

Question: Who was your favorite player?

Answer: Probably Jay Novacek.

Question: What's the best movie you've seen recently?

Answer: "The Da Vinci Code." It was nice and exciting.

Question: Who is your favorite actor?

Answer: Morgan Freeman.

Question: You caught a pass from President George W. Bush during your rookie season, what was that like for you?

Answer: It was different. The only thing that was going through my mind was, 'Don't drop the ball.' There were so many cameras there, and then I looked up and I saw all the snipers. It was a little intimidating.

Question: How did you end up being the guy selected to catch the pass?

Answer: His wife is from Midland, Texas. Big Springs is about 30 minutes away from Midland, and my mom lives in Midland. They're from the same area in Texas.

Question: You bought championship rings for the girls basketball team at Miami Edison High School after they won the state title. What prompted that?

Answer: It was the second time they had won the championship, and they hadn't gotten a ring for the first time. I just decided to get them some rings. They were a good basketball team, a great basketball team, and I knew that if I was in high school and we had won a championship, I would have wanted a ring. I kind of looked out for them.

Question: Who is the best player you've played against?

Answer: Michael Strahan or Jevon Kearse.

Question: What is your favorite TV show?

Answer: There are a lot of them. "The Office" is pretty good. "24" is there, too.

Question: Favorite singer or band?

Answer: Singer would be Jay-Z. Band would be Jodeci.