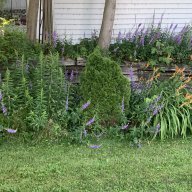 Moderator
Staff member
Moderator
Joined

Jan 19, 2013
Messages

5,669
Reaction score

1,342
I said it elsewhere but like it or not he's pretty well going to have to adjust. Rodgers isn't dumb and I'm sure he knows that we won't be serious contenders if he's only going to force-feed the ball to Lazard and Cobb because he trusts them and nobody else.
He also has other guys he trusts like Lewis, Jones, Dillon and to a lesser degree, Dafney and Deguara. Any new guys coming in will fall in behind all those guys imo.
Rodgers imo is wedded to his TD/Int ratio legacy and I don't see that changing. I suspect the first half of the season will be heavy in the short passing game because these guys really don't get much live-fire practice anymore. Long passes imo are likely going to sneaking Lazard, Jones and Cobb or Deguara deep.