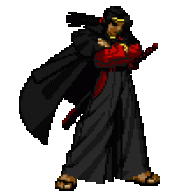 Joined

Dec 12, 2004
Messages

11,903
Reaction score

4
Location
The more I read into it, the more I like the Packers chances.
Packers beat Vikings, next is Falcons. Look at their record.
Code:
09/12	21-19 W	at SF	
09/19	34-17 W	STL	
09/26	6-3 W	ARI	
10/03	27-10 W	at CAR	
10/10	10-17 L	DET	
10/17	21-20 W	SD	
10/24	10-56 L	at KC	
10/31	41-28 W	at DEN	
11/14	24-14 W	TB	
11/21	14-10 W	at NYG	
11/28	24-21 W	NO	
12/05	0-27 L	at TB	
12/12	35-10 W	OAK	
12/18	34-31 W	CAR	
12/26	13-26 L	at NO	
01/02	26-28 L	at SEA
I know they have a high ranked Defense, but they really didn't play a juggernaut offense too often and when they did, they lost or jus barely won. Keep in mind I consider the Packers to have one of two best Offenses in the league. IND and GB. Yes STL and KC and even SD had some good offense, but nothing compared to the Packers when they turn it on. So I think the Packers have a good shot at beating them too. Next up would be STL or PHI. We all know the Packers can whoop up on STL and consider this, if the STL wins they have to come BACK to Lambeau Field for the NFC Championship, now who in their right mind would go against the Packers in that type of situation? Think of all the intangibles that could play into this. In fact, jus think of how badly Brett wants another ring, I'm sure he'll get his boys ready to go at go time.
Then of course we have to assume the PHI will take care of STL. This game I'm not sure on anymore. I was thinking PHI would lose again in the NFC Championship for the fourth time in a row. Now I'm questioning and hoping they don't make it. I just don't know anymore. When you lose a player such as TO who you and majority of your team recongize as the catalyst of your impressive record, that hurts your confidence, big time. Especially when his replacement has alegator arms going over the middle. I see PHI collapsing. They lost their last game or two with their JV team, but a loss is a loss. It sucks losing because you sit back and think 'if so an so gets injured we have to play our back up and we jus lost two games with that guy in there' so you try harder to make sure you don't get injured which takes more focus off your game.
I didn't think the Packers had a chance in hell until I really started looking up stats and everything else and added other things of note into consideration. I would be more surprised if they didn't make it to the SB than I would if they did make it.
GO Packers!