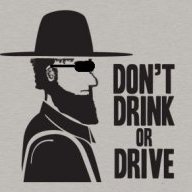 Joined

Sep 27, 2010
Messages

6,463
Reaction score

1,450
Location
CBs

Jaire Alexander - had a very good year. Built on his rookie success early, but seemed to wane a bit starting in the middle of the season. Growing pains, perhaps. Seems to have the proper attitude and expect him to only get better next season. I don't think he has plateaued by any means and should continue to improve. Seems to get better each game although he did get taken advantage a few times by talented experienced WRs.

Kevin King - Had a good year as well. Had a few hiccups, but less than last season. Improved on his techniques across the board. I suspect working with the new DB coach will have a good effect on him. Has the opportunity to take another step.

Tramon Williams - still playing well, but there is a noticeable decline in the quickness. Not sure how long he will play. Maybe we can squeeze another year out of him. His biggest value is having the young pups around him. He is a tireless worker who puts in lots of film time. He is a smart student of the game.

Chandon Sullivan - did a tremendous job for such an unheralded player. PFF rated a 73.2. Played in 5 games for Philadelphia in 2018, starting 1. Apparently didn't impress enough and we were able to pick him up this season. Seems to have a knack for the big play and always seems to be around the ball. The new Tramon Williams? Let us hope. But at the least, he should be a solid #3 CB.

Josh Jackson - was a phenom in his first preseason, has not done much since. It is confusing how he looked so good and then disappeared. The skills and tools are there, it will be interesting to see what effect the new coach has on his career.

Ka'dar Hollman - unknown rookie draft pick, who actually flashed some ability in preseason. I thought he was too raw to do much in his first year, but was more ready than I thought. He only played in 4 games on special teams but did get some snaps on defense. His PFF grade is 79.5, but is based on such a small sample of play. He only had one target.


Safeties

Adrian 'Smash' Amos - Great FA signing as he played very well (PFF 76.4). Very aggressive and had some big plays. I don't think it's a coincidence that Packer defense played much better and the Bears defense did much worse this season after they signed Haha. Amos is still young and should be on this level for a few more years with some opportunity to improve, although I think he is near maxed out.

Darnell Savage - played very well (PFF 68). I thought it a mistake to trade up for him when there were other Safeties close in abilities. I was wrong on that. Love the aggressiveness and the speed he brings. In his first year he had an impact on the team and when he was out, he was missed. The future is bright for this man.

Ibraheim Campbell - in a 5 year career he has played for 5 teams. Missed all but the last 6 games. Always looks intriguing, but tough to judge based on the limited playing time. I don't think he will ever be anything more than a solid player who fill in but you don't want starting.

Raven Greene - played in only 2 games. Very active and aggressive out there but he has a slight build. That is not a great recipe for durability. Didn't play well in coverage, but that is a little harsh considering the small sample size.

Will Redmond - Played average at best. I don't think he will be on the roster next season. Saw play time because of injuries to Campbell and Greene. He may take a step next season but we seems unlikely.


Going forward
We are set to roll with what we have, as far as starters. There is some depth at CB, but we need more. I would not bring in any DB free agents. I would bring back Tramon at the very least to help the young guys. Maybe he gets cut at the final cutdown if one of the Sullivan/Jackson/Hollman looks ready. I would definitely take a stab at a mid round CB to groom and a Safety to provide some reliable depth. I also would strongly consider a really good CB if he was there in the 2nd or 3rd. You can never have enough CBs, and until those young pups prove themselves, we should keep the prospects flowing coming.

Free Agents

None

Draft

2nd round surprise he's there picks.
Cameron Dantzler CB Mississippi. Good player, athletic, just not fast. If he was faster, he would be a solid first round pick. But he plays technique very well and is aggressive. I think he slips because he is not fast.

3rd round surprise he's there picks.
Noah Igbinoghene - very athletic guy with limited technical skills. Got by on athletics at Auburn and the talent around him. If he dedicates himself he can be a very good CB at the pro level.

AJ Terrell - CB Clemson. Good technique and decent athleticism. Was looking good this past season and then really got exposed vrs LSU. He will need to put on some weight and some strength to handle an NFL level WR. If he can do that, and not lose his quickness, he could be a very good player.

4th to 6th round stabs
Troy Pride CB - blazing fast from Notre Dame. Looked like a promising player last year but didn't play well this year. Need to look closely and figure out why he regressed.

Nevelle Clark CB - late bloomer. Came on as a junior and played well this last season. Has a ways to go to play at the next level, but he has great size and decent speed. Needs to add a bunch of strength.

Michael Ojemudia CB - Iowa. Good size to him and aggressive.


Jordan Fuller S - Ohio. Good size. Does everything well, nothing standoutish. Will be a good reliable player in the NFL.

Jeremy Chinn S - Southern Illinois. Big kid who plays aggressively. 6'3" 219lbs. A student of the game who excelled against lower level competition.

Reggie Floyd S - Virginia Tech. Very solid build and very aggressive. Does well in coverage but likes to play up in the box. Not sure he is fast enough for the NFL for many WRs.


Bottom Line

Almost our entire defensive backfield, sans Tramon, will likely improve this coming season. Although most of our depth is unproven, we should be fine this coming season but should look to add any value picks at CB and a least mid/late round prospect or two from the draft.