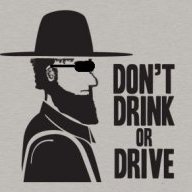 Joined

Sep 27, 2010
Messages

6,854
Reaction score

1,878
Location
CLASSIFICATION: UNCLASSIFIED

OLB

Current ZaDarius Smith, Preston Smith, Rashaan Gary, and Kyler Fackrell

I don't think Fackrell is going to be a big target for teams in free agency. They are going to realize that the Packers went and signed 2 big time FAs instead of relying on Fackrell to contribute after his 'breakout' year. I would try to resign him for a reasonable amount. But if he draws big interest, we cannot put big money here. If we sign him, we can stand pat. If we don't we will need to add a low level FA or, more likely, look in the middle to late rounds to acquire some depth.


Za'Darius Smith: A top 3 FA signing by the Packers. Only Reggie and Woodson are in the discussion. His production on the field is only 1/2 of it. He is also the unquestioned leader of the defense and that has had a big positive impact.

Preston Smith: Forms one of the best starting pass rush tandems in the NFL. Preston is a better athlete than Za'Darius and early it looked like he was the better player. But Z has something special about him on the field at times. Together they are difficult for teams to contend with. Fantastic FA signing for a high character guy.

Rashaan Gary: 2 sacks as a highly touted rookie. Hopefully he follows Z around and just mimics everything he does. Whatever that special something that Z has, Gary is lacking.

Kyler Fackrell: Our unsung hero. He does a decent job and is just overshadowed by the rest of the Smiths. I think he is above average and I hope that isn't enough to get some big money in free agency. Resign 4 years $22M if possible.


FAs
Yannick Ngakoue - Strong pass rush but poor in the run game. Will get a big contract but not really earn it.
Shaquil Barrett - Breakout monster year. Will get a huge contract and will never come close to those numbers again.
Dupree - played much better this season. The light came on for him, but I suspect the light was the realization of a potential big contract.
Kyle Van Noy - A good all around player. Maybe the only bargain in this group.

Possible Draft targets

4th
Darrell Taylor - Tenessee 6'4" 255 - had a break out year in 18. Expected to be a 2nd round level prospect going into the season, but then started poorly in 2019. Towards the end of the season he was playing much better. Injury issue? Will likely improve his status at the combine and other workouts.

Curtis Weaver - Boise State 6'3" 266# - Lunch pail guy with limited upside. But he plays well and practices hard. Had 13.5 sacks. Will be a reliable back up at the least, maybe becomes a solid pro.

Bradly Anae Utah 6'3" 260- Good skills and relentless. Disappears at times and relies on athleticism too much. Will need to work on skills and bulk up a bit.

Bottom Line

I can't see us doing much of anything to exciting here.

We should resign **** if we can get him at a bargain. But I probably let him walk to a much bigger deal elsewhere. I would look to add some depth in the 4th or later rounds. A developmental type or at least someone who can fill in for a few plays per game.




ILB
Martinez, Summers,

The weakest part of our team. This is the most important position to upgrade. Again with the cynergy. If we improve the ILB, then a hole is plugged and the Smith brothers become that much more effective.

Blake Martinez: I thought most of the defensive issues in the NFCCG could be traced to Martinez. He would hesitate and let the play come to him, giving plenty of time for a OG or TE or the water boy to get on him with a block. On one play, Clark collapsed the left gap and a wide gap opened on the right. Maritnez went left, only to have the RB shoot through the huge hole on the right. Not sure what he was thinking or saw. Anyway, clearly, SF's game plan was to exploit Martinez and they were very successful. I think the biggest thing he is missing is just the attitude. We need a guy in the middle of the defense who is an emotional leader on the field. Z does that, but I think we need an aggressive guy in the middle. Do not resign.

Summers: An ascending young player. Will need to improve in a bunch of areas, but didn't see enough of him to know what we have. Keep around and see if he develops, otherwise he is good for special teams.

Burk: No idea what we have in him either. Spent a 3rd on him and his potential is intriguing.

Raven Greene: Not sure if I should put him here or at safety. Seems to be a hybrid and played as a ILB. Missed most of the season with an injury, tough to know where he is at.

Cannot rely on any of these guys, need to improve through the draft or free agents.

Free Agents
Nick Kwiatkoski - My top choice for players to target. Good all around player. He is boardering on being an impact player, and he may get there. Buried on the depth chart behind Danny Lavathan and Roquon Smith, he hasn't played much till Lavathan got injured this season. He played as well as anyone on the Bears underachieving defense. He wasn't asked to blitz much, so there may be some hidden potential there. But he was good in coverage and run support.

Joe Schobert - good player, but not balanced. Somebody we should strongly consider. Got better each season. Is better in coverage than pass rush and his run stopping is average at best.

Cory Littleton - excellent in coverage. A bit below average in run defense. Helped out by having a good DL in front of him.


Draft
First Round
Kenneth Murray: The only impact guy. Plays fast and is physical at the POA, the only impact playmaker in the draft at ILB. I suspect he will be gone in the middle of the first. If we want him, we may have to trade up and that wouldn't be a bad plan if we miss in FA.

2nd round

Anfernee Jennings : Big player at 6'3" 260, but still plays fast. Equally good against pass and run. Not as quick as I want, but he would be a significant upgrade. Maybe the first round pick - but I don't think that is a value pick.

3rd -4th round
Jordyn Brooks - good player. Nothing too exciting. Maybe a step above Martinez with the potential for a bit more. Already better in pass protection.

Zach Baun - plays OLB. Someone here suggested he can play ILB. Not going to pretend I can tell one way or the other. This would be a wildcard but can always be kept for OLB.

Krys Barnes - bigger guy who is aggressive. Best thing he brings to the team may be an attitude.


Not a great draft for ILBs. There are 2 at the top, that I think can help as rookies. There seems to be some good solid guys, who are all on the slow side. The draft doesn't line up to well for us in regards to ILB. Murray is worth our 1st, but will be gone. The others are not worth a 1st, but will likely be gone by our 2nd. Hate to reach for a guy. I'm sure our scouting staff will find someone smaller school prospects for later in the draft. Keep your eye on anyone who has a high RAS.


Although the Draft sucks, there are some good ILBs available in free agency. I don't believe it is a matter of a lack of talent for the defense. I think we have one hole at ILB and SF was able to exploit.

Bottom Line

I would not wait to see if we can find someone in the draft.

I would pull the trigger on one of the free agents. I go after Kwiatkoski. I pay him more than I should, it is that big of a need. If I miss on Kwiatoski, I go after Schobert and finally Littleton. Failing all three, I grab Murray in the draft even if I need to trade up. Not sure where he is going - would expect him to be gone 16 - 20ish.