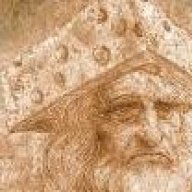 Old Enough To Know Better
Joined

Sep 6, 2008
Messages

549
Reaction score

13
Let's give this a last look before we hit training camp shall we:
From the jsonline...couldn't resist since numbers don't lie .

The average distance of Aaron Rodgers' 28 touchdown passes was 15.6 yards, almost 10 yards below Brett Favre's mark of 25.2 last season. Favre's average was 26.9 in 2006, his first season under coach Mike McCarthy.

Rodgers' first 10 TD passes averaged 23.2 and his last 18 averaged 11.4 yards. In the last 10 games, his longest TD pass was 21 yards until he found Donald Driver for a 71-yard score in the fourth quarter of the season finale.

Rodgers ranked fourth in the NFL in TD passes (28) and percentage of TD passes (5.2%).

His 13 interceptions tied for eighth-most in the league. His percentage of interceptions (2.4%) tied for 13th.

The average release time of Rodgers' interceptions was 3.30 seconds. In the first eight seasons of the decade, Favre's release times on interceptions were 2.55 in 2000, 3.16 in 2001, 2.78 in 2002, 2.90 in 2003, 2.91 in 2004, 2.95 in 2005, 3.05 in 2006 and 3.09 in 2007.

Opponents blitzed (rushed five or more) on two of Rodgers' 13 interceptions (15.4%), a major drop-off from last season when 52.9% of Favre's picks came against blitzes.

Rodgers' interceptions were returned for 70 yards and a 5.4 average. That ranked second in the NFL behind Washington's Jason Campbell, whose six interceptions were returned merely 23 yards (3.8).

In Favre's 16-year career, counting playoffs, opponents averaged 284 yards per season on interception returns. He threw 27 picks that were returned for TDs; Rodgers threw none.

Eleven of Rodgers' interceptions came from shotgun formation and two off seven-step drops. Thus, he wasn't intercepted on a drop five steps or fewer or a bootleg.

Eleven of the interceptions were intended for a wide receiver, led by Driver with five. Eleven came with at least three wide receivers on the field.

Linebackers picked off five passes, followed by cornerbacks and safeties with three each and defensive linemen with two.

Ten of Rodgers' interceptions came with the Packers trailing. Last year, just seven of Favre's 17 came in deficit situations. In 2005, however, Favre threw 24 of 29 with his team behind.

Four of the picks came in enemy territory but none occurred in the red zone. One occurred with the Packers situated inside their 20.

Ten were judged to be Rodgers' fault. Brandon Jackson dropped a check-down for one, Jordy Nelson ran a poor route for another and a third was a fourth-and-16 shot late in the drubbing by New Orleans.

MEASURING THE O-LINE
The offensive line was charged with 22 sacks, its highest total since the Super Bowl-winning unit allowed 33 in 1996. Aided immeasurably by Favre's feel for pressure and quick release, the line was charged with 20 in 2000, 11 in 2001, 14 in 2002, five in 2003, nine in 2004, 17½ in 2005, 12½ in 2006 and 12 in 2007.

Chad Clifton allowed 6½ sacks after having given up just 18 in his first eight seasons. He was followed by Daryn Colledge (4½), Tony Moll (3½), Scott Wells (3), Jason Spitz (2½), Josh Sitton (1½) and Mark Tauscher (one-half).

Aaron Rodgers was charged with 9½ sacks, whereas Favre was responsible for just three in 2007, 2½ in '06, three in '05 and 3½ in '04. He did have 10½ in '03 and 10 in '02.

The Packers ranked 18th in percentage of sacks allowed after single-digit finishes in the previous nine seasons. It was their worst finish since they also ranked 18th in 1996. Green Bay hasn't been worse than that since a 22nd-place finish in 1991.

Clifton, with 25, led the line in "pressures" allowed. A "pressure" is defined as a sack, knockdown or hurry allowed. The 25 also is a career high for Clifton.

Following Clifton in "pressures" yielded were Tauscher with 23, Colledge with 19, Moll with 16, Spitz with 15, Wells with 6½ and Sitton with 5½.

By subjective count, the Packers allowed 111 "bad" runs in 437 carries (25.4%), down from 138 (31.6%) in the same number of attempts last year. A "bad" run is defined as a gain for 1 yard or less in non-goal-line, short-yardage or kneel-down plays.

Spitz allowed the most "bad" runs with 19, followed by Colledge with 14½, Wells with 12, Tauscher with 11, Clifton with 8½, Moll with 7½ and Sitton with three.

Elsewhere, Ryan Grant was responsible for seven, Donald Lee for 6½, Tory Humphrey with five, Korey Hall with 4½, John Kuhn with three, Jermichael Finley with 1½ and Brandon Jackson with one.

CATCH THAT BALL
The wide receivers dropped 24 of 359 targeted passes for a drop rate of 6.69%, their poorest since 7.87% in 2002. The unit dropped 4.11% in 2006 and 5.63% in '07.

Jordy Nelson had the best hands, dropping just one ball in 53 attempts (1.89%). Donald Driver dropped seven of 113 (6.2%), Greg Jennings dropped nine of 138 (6.52%), Ruvell Martin dropped three of 26 (11.54%) and James Jones dropped four of 29 (13.8%).

Lee dropped four of 49 (8.16%), Brandon Jackson dropped two of 39 (5.1%) and Grant dropped two of 22 (9.1%).

Among lesser-used receivers, Tory Humphrey didn't drop any of 15, Finley dropped two of 12 (16.67%), Kuhn dropped one of seven (14.3%) and Hall didn't drop any of seven.

Excluding five clock-stopping spikes, Rodgers threw away 19 passes. Favre, who didn't throw away a single pass in 2007, averaged 6.4 throwaways in his final 15 seasons (statistics from 1992 are unavailable).

 

MAKE THAT TACKLE
The Packers registered their fewest tackles for loss (30) since statistics first were recorded in 1992. They had 45 in 2007, and an average of 46.3 from 1992-2007.

Brady Poppinga was the leader with 3½. Johnny Jolly was second with three, followed by Nick Barnett and Brandon Chillar, 2½; Aaron Kampman and Cullen Jenkins, two; and Michael Montgomery, Colin Cole, Justin Harrell, Nick Collins and Aaron Rouse, 1½. The only frequent participant with none was Al Harris.

A.J. Hawk led in tackles with 121 after finishing second in 2007 with 129 and first in '06 with 155. Collins was third with 99. Rounding out the top 10 were Jolly with 82, Ryan Pickett with 81, Charles Woodson with 79, Poppinga with 77, Montgomery with 71, Barnett and Rouse with 68 and Chillar with 65.

Collins was the leader in missed tackles with 17, down from nine each of the last two seasons. He also led the way in 2005 with 19.

Trailing Collins were Woodson and Poppinga, 10; Jolly, seven; Tramon Williams and Rouse, six; Barnett and Hawk, five; Montgomery, Cole, Chillar and Harris, four; Pickett, Jenkins, Atari Bigby and Will Blackmon, three; Kampman and Charlie Peprah, two; and Harrell and Desmond Bishop, one.

Jarrett Bush missed six tackles on special teams, one more than Jason Hunter and Mason Crosby. Missing three were Hall, Pat Lee and Kenny Pettway.

Although Kampman led the defensive line in tackles for an unprecedented fifth straight season, he finished no higher than sixth in tackles per snap.

The leader in the category was Pickett, who played 584 snaps and had 81 tackles for an average of one every 7.2 snaps.

Next was Montgomery, one every 7.4 snaps; Harrell, one every 8.1; Jolly, one every 8.7; Cole, one every 9.2; Kampman, one every 11.5; Jenkins, one every 12.3; Jeremy Thompson, one every 13.4; and Kabeer Gbaja-Biamila, one every 13.6.

Of the three linemen who played fewer than 100 snaps, Hunter had one tackle every 8.9 snaps, Alfred Malone had one every 12.3 and Pettway didn't have any in 35 snaps.

STOPPING BIG PLAYS
The Packers allowed 15 runs of 20 yards or more, more than double their total of seven in each of McCarthy's first two seasons.

Poppinga and Montgomery each was responsible for two of the 15, followed by Hawk with 1½; Woodson, Bigby, Rouse, Chillar, Kampman and Cole, one; and Harris, Collins, Williams, Blackmon, Peprah, Barnett and Bishop, one-half.

Williams led in passes of 20 or more yards allowed with 10, followed by Woodson with 6½; Harris, 5½; Bishop, four; Rouse, three; Blackmon and Chillar, 2½; Bigby and Collins, two; and Poppinga and Hawk, 1½.

In his first 11 games, Harris allowed just 2½ pass gains of 20 or more yards. Then he gave up three against Detroit, including two on blown assignments.

The most touchdown passes were given up by Collins with five, the same as Bigby allowed as the leader in 2007. Collins was followed by Williams, four; Rouse and Blackmon, 2½; Harris, two; Woodson, Bigby, Hawk, Bishop and Tracy White, one; and Chillar and Montgomery, one-half. Barnett and Poppinga didn't allow any.

 

GIVE AND TAKE
The eight lost fumbles were the team's lowest in a regular season since the 1995 squad lost six.

Rodgers fumbled 10 times and lost three, including five and three lost on sacks. Favre averaged 7.4 fumbles (3.6 lost) in his final five seasons. As a first-year starter in 1992, Favre fumbled 12 times and lost four.

Grant fumbled four times and lost three, all on runs. The only other fumble on a running play was by Jackson.

There were only two fumbles by pass receivers. Jennings had one and the other was by DeShawn Wynn, who lost it.

The special teams fumbled six times and lost one, when a punt bounced off Bush's leg. Blackmon fumbled four times, all on punt returns.

Meanwhile, the Packers recovered just six fumbles, their lowest total since the 1995 team recovered a mere three.

The Packers tied for third in interceptions with 22, including seven apiece by Collins and Woodson. The last time they had two players with seven or more was 1984, when Tom Flynn picked nine and Tim Lewis had seven.

Collins returned his picks for 295 yards, a club record and the sixth-highest total in NFL history, a 42.1-yard average and three touchdowns. The Packers' league-leading interception return yardage total of 685 also was a club record and sixth all-time. Their 22 interceptions set up a whopping 96 points.

All 22 interceptions were by the secondary. For the first time since 2000, the linebackers didn't have any. They had a combined total of nine in McCarthy's first two seasons.

Collins led the way in dropped interceptions with three. He has led or tied in this category in three of his four seasons.

RUSHING THE PASSER
Jenkins had 19 "pressures" (defined as the total of sacks, knockdowns and hurries) before suffering a season-ending pectoral injury in the second half of the fourth game. At that rate, he was on pace for 76, which would have broken Kampman's record of 58½ last season. The Journal Sentinel has recorded this statistic since 1998.

As it was, Kampman finished with 49, including a team-high 9½ sacks, a team-high 21½ knockdowns and a team-high 18 hurries.

Despite playing four games, Jenkins was second in knockdowns (five) and hurries (11½), and tied for second in sacks by a defensive lineman with 2½.

Montgomery was third in knockdowns with four, Chillar had 3½ and Jolly had three.

For the fourth straight year, Kampman led in "pressures." However, Jenkins led in "pressures" per snap. He played 221 snaps, giving him one every 11.6. Kampman was second among defensive linemen with one every 20.1 snaps, followed by Thompson, one every 38.7; Cole, one every 39.2; Montgomery, one every 47.6; Jolly, one every 71.1; Gbaja-Biamila, one every 118; Pickett, one every 233.6; and Justin Harrell, none in 105 snaps.

Of rushers with fewer than 100 snaps, Hunter had one every 29.7 snaps, Malone had none in 49 snaps and Pettway had none in 35 snaps.

Chillar led the linebackers in "pressures" with 8½, which equates to one for every 3.3 of his blitzes. Next in blitz effectiveness was Barnett, one every 5.8; Poppinga, one every 6.5; Bishop, one every 9; and Hawk, one every 10.7.

Hawk had the most blitzes with 64, followed by Chillar with 28, Barnett and Poppinga with 26 each and Bishop with nine.

Woodson led the secondary in "pressures" with four. The only other players with a "pressure" were Collins and Rouse, each with one. There were only 31 individual rushes by defensive backs, led by Woodson's 10.

 

FLAGS FLY
The Packers led the NFL in penalty yardage with 984 after finishing second last year with 1,006. They had the second-most penalties with 110 after last year being penalized 113 times, which ranked fourth.

One of the worst offenders was Bush, whose six penalties were three times more than anyone else on special teams and the most by a special-teams player in Green Bay in more than 20 years. In all, the special teams drew 25 penalties, most since 2000.

Penalties that were declined or offset weren't considered in this summary.

On offense, the leaders were Moll with eight followed by Clifton, Colledge and Rodgers, all with seven. Driver had five. Clifton now has 62 in nine seasons.

Starters on offense with no penalties were Jennings, Wells and Grant. Donald Lee and Tauscher had only one. Wells has reduced his penalties in each of his four seasons as a starter.

The only two penalties charged to running backs went to Hall.

On defense, the unit trimmed its penalty total from 64 in 18 games last year to 37 in 16 games this year. Bigby went from a unit-leading eight to none and two players, Jenkins and Barnett, went from five to none. Of course, Jenkins and Barnett didn't play close to a full season.

Williams was high among defensive players in penalties with six. Rounding out the top six were Harris with five; Poppinga, four; and Kampman, Woodson (down from nine) and Rouse, three. Kampman had just seven in his first six seasons.