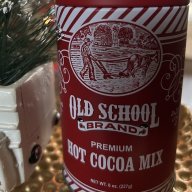 Joined

Aug 16, 2014
Messages

11,981
Reaction score

3,890
Jenkins has made $9.348Mil total over the last 4 years for an average of $2.337Mil/yr. He's played at an All-Pro level as LG, and more than adequately filled-in at OC, LT & RT (don't think he's played in a game at RG). Jenkins is 27 years old, still has plenty of years left, and will get handsomely paid by someone. The '23 Franchise Tag is expected to be around $17.67Mil for OL.

Per OTC the top salary is currently at:
LT - $23.01Mil/yr
LG - $20Mil/yr
OC - $14Mil/yr
RG - $16.5Mil/yr
RT - $19.2Mil/yr.

Gute may be able to structure a deal similar to Bakhtiari - 5yr/$92Mil ($23Mil/yr)and heavily backload the last year or 2 salaries... but should he? IF there's enough adequate (not necessarily All-Pro level) replacements (Tom, Newman, Runyan, Rhyan) maybe use that cap money to shore-up 2-4 other positions & be happy with a '24 3rd round comp pick?

There's a long way until the end of the season and a lot may change with Jenkins & Bakhtiari's health and/or the play of Newman, Runyan, Tom, Rhyan, & Hanson. Will be more clear in February.
Just an observation. I agree with 5/92 rate, but it's $18.4 per (you might've meant 4/92?)
As the $ goes up from that area $19M area, I'd be more and more inclined to send him packing and tell him to say hello to Davante.
I think Zach Tom is going to fit right in by next season. Just my 2 cents