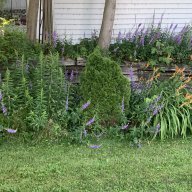 Moderator
Staff member
Moderator
Joined

Jan 19, 2013
Messages

5,494
Reaction score

1,195
Currently there are 11 o-linemen on the 53 man roster. Zero on the practice squad.

Breakdown:

Tackles - Bakhtiari, Nijman, Walker, C. Jones
T/G - Jenkins, Newman, Tom, Ryhan
Guards - Runyan
C/G - Hanson
Center - Myers

With zero on the practice squad, the Packers are clearly trying to protect Walker and C. Jones from being sniped by the growing number of teams with offensive line problems. I just don't see a legitimate scenario where any of them get traded until very close to the trade deadline.