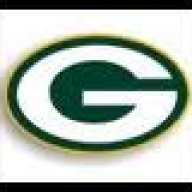 Joined

Nov 1, 2011
Messages

1,803
Reaction score

137
We'll be fine. Remember, our defense just needs to be middle of the pack. It doesn't need to be a dominating defense by any means. Just good enough to get Rodgers and our O 2-3 extra possessions per game.

I have faith that we aren't done in FA yet. I also have faith that we'll draft what we need.

The defense we put on the field in 2015 will not be the worst Packer defense we have seen. I'll bet the farm on that. I think it'll be an above average defense that does "good enough" to get by. Honestly, that is all we need anyway.

I think our elite Safety tandem will cover up some deficiencies too. I love Dix and Burnett.