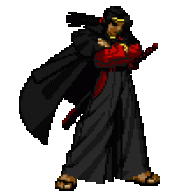 Joined

Dec 12, 2004
Messages

11,903
Reaction score

4
Location
NASCAR's Kenseth wants Favre to make his decision

Posted: Tuesday April 25, 2006 9:31PM; Updated: Tuesday April 25, 2006 9:32PM

You must be logged in to see this image or video!

Matt Kenseth, a Wisconsin native, says he wants Brett Favre to make a decision

MILWAUKEE (AP) -- NASCAR driver Matt Kenseth is used to doing things fast.

As a native of Wisconsin, he wishes Brett Favre would speed things up.

"I want him to make a decision," Kenseth said in a recent interview with NASCAR.com. "To be fair for the team, even though I am a huge Brett Favre fan, I think he should have made a decision before free agency was over and before the draft."

With the NFL draft coming up this weekend, Favre continues to waver on whether he will return to play for the Green Bay Packers for a 15th season.

Team officials have said there is no deadline for Favre's decision, but some fans are growing impatient -- including, apparently, the 2003 NASCAR champion.

"I don't think it is fair to have that $10 million or whatever sitting there against the [salary] cap," said Kenseth, a native of Cambridge, Wis. who met Favre after winning his championship. "I don't think that is fair."

So what does Kenseth's gut tell him about Favre's future?

"I was going to say that he was going to go for sure, but they keep pushing it back and back and I don't know why he would do that."

Copyright 2006 Associated Press. All rights reserved. This material may not be published, broadcast, rewritten, or redistributed.
haha
Who's next? Static X?