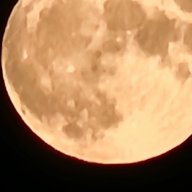 Joined

Feb 17, 2014
Messages

2,967
Reaction score

450
Quarterback (3)
Rodgers, Boyle, Love

Boyle is the 2 and Love is the 3. Sounds like Boyle would give the team a good chance to win if he has to play. It's a shame their was no preseason because you'd like to have had Boyle preform really well so you could flip him for a draft pick after the season. As you'd probably want Love to be the number 2 in 2021.

Running Back (5)
Jones, J. Williams, Dillion, Williams, Ervin

MLF wants to run more and this stable of backs is ready. A lot of diversity in this rb group. Ervin is the wildcard as hell likely contribute as a runner, receiver, and returner. He allows Gutey to keep just 5 wr.

Tight End (4)
Tonyan, Sternberger, Lewis, Deguara

Not sure how this group is gonna shake out but sure these 4 will be there. I could see Tonyan and Lewis starting out the season getting most of the playing time. With Sternberger and Deguara working in certain packages to start and steadily taking snaps from the veterans.

Wide Receiver (5)
Adams, Mvs, Eqsb, Lazard, Kumerow

Doesn't look like a strong group on paper. But has the potential to be very effective. I could see Adams going well over 1k while mvs, eqsb, and Lazard all put up over 500 yards. If that happens look for Rodgers to make a strong bid for his 3rd MVP.

Offensive Line (9)
Bakitiari, Jenkins, Wells, Taylor, Turner, Wagner, Patrick, Hanson, Runyon

The top 4 of this group are very strong with Turner and Wagner just slightly behind. Wouldn't be surprised if Gutey signs Veldere to be his swing tackle as Wagner hasn't looked great and has been injured. Patrick is the top backup inside. While Hanson and Runyon are likely to be the starters at center and right guard in 2021.

Safety (4)
Amos, Savage, Greene, Scott

This is a very strong group. The top 3 are solid with Greene likely to play less as a ilb and more in the slot in the dime package. Scott the rookie looks like a player and his play in camp knocks Redmond off the roster. Still would of liked to see Gutey sign Logan Ryan for the 1 year 5 million he signed with the giants for. Just because he's so versatile, it was such a great value, and you can never have enough quality dbs.

Cornerback (6)
Alexander, King, Sullivan, Jackson, Holdman, Samuels

Jackson gets one more shot to show he belongs while King and Alexander compete to be the number 1 corner. Sullivan holds down the slot unless Gutey decides to go back to tramon Williams one more time. Holdman and Samuels make it on potential, with Samuels looking like a real player in training camp.

Inside Linebacker (4)
Kirksey, Martin, Burks, Summers

Kirksey and Martin look like the starters with Burks and Summers key on special teams. In the starters the Packers look to have their best ilbs since the Nick Barnett, Desmond Bishop era.

Outside Linebacker (5)
Z. Smith, Smith, Gary, Garvin, Gileai

The Smiths and Gary will get the brunt of the workload. But the snaps Gary played in 2019 are available in 2020 for Garvin, who looks to have been severly underdrafted. Gileai makes it over Roberts, Ramsey and Williams because his ceiling appears to be the highest.

Defensive Line (5)
Clark, Lowry, Adams, Keke, Lancaster

Clark and Lowry are really the only starters in the group as Pettine plays with only 2 dline on a considerable amount of snaps. Keke looks like he should be a contributor. But the other 2 are just guys, I thought about going with only 4. Then bringing in someone from the street or on waivers after cut downs. That probably is the best bet.

Specialist (3)
Crosby, Bradley, Scott

These 3 are what they are, a solid group. Look for jk Scott to really improve this season.