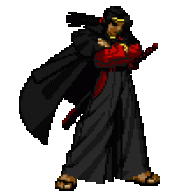 Joined

Dec 12, 2004
Messages

11,903
Reaction score

4
Location
Sid Hartman: Fowler says Moss won't be dealt


Reggie Fowler was on a plane to New York from his Arizona home on Sunday morning. The man who is in line to buy the Vikings from Red McCombs was headed for a meeting with his partners in the prospective purchase, and also intended to meet with some NFL officials.

Fowler spoke about some of his plans for the team, and made it clear that his group would have no plans to trade Randy Moss, who has been the subject of trade talk since late in the season.

"I think we all have to have a set of standards," Fowler said. "I think Mr. Moss is, if not the finest, one of the finest receivers in the league today. And I think he's a winner. A lot of times when you want to win, you get excited.

"So I look forward to working with Randy, and I think he'll do all the things we need him to do. I don't know that you take some of the best players in the league and start trading them. We need those people to help us win, and I think Randy's one of those guys."

Reggie FowlerTom SweeneyStar TribuneFowler and McCombs had a news conference on Monday to announce the sale. There were questions about some items in Fowler's biography, and he returned to Minneapolis to meet with reporters Friday to explain them. On Sunday, a story in the Star Tribune examined his businesses and reported on a number of lawsuits and controversies surrounding the many companies Fowler owns.

"Most of it's not true," Fowler said. "I hope to prove that we are credible individuals and hope to get the people of Minneapolis excited about what could happen in the next 30 days or so."

For the first time, Fowler, who needs to be OK'd by the NFL before he can own the team, said he is confident that his group will be able to put together a plan to get a new stadium built for the Vikings.

"We'd like to think there are many options," he said. "One of them, of course, is public funding or state funding. Another option is going privately. We have to evaluate those different options. But at the end of the day, we're confident that we can get something done."

Fowler sang the praises of Vikings Director of Football Operations Rob Brzezinski and gave a strong indication that he will continue to do what he has been doing.

"Rob Brzezinski is well-respected in the league, and I look forward to working with Rob in the future," he said.

Fowler said he didn't think anybody can operate under a one-year contract and indicated that Mike Tice and his coaching staff would get more security than they now have.

"We want to build a winning franchise for a long period of time, and you need people to stay around and understand how you do and don't operate in order to do that," Fowler said. "So I would hope that all the people there would be given the long-term contracts that we're all looking for."

Fowler seemed confident the NFL owners will approve his bid for the franchise.

"I hope in the next 30, 45 days we can put this mystery to bed, so we can get on with the business," he said.

Szczerbiak happy

I believe that Flip Saunders was one of the best coaches in the NBA, and should not have been replaced. But for Timberwolves swingman Wally Szczerbiak, the change from Saunders to Kevin McHale has been very good.

If you sat near the Wolves bench, you could not help but hear how Saunders and the assistant coaches were screaming at Szczerbiak at times because he didn't run the offense or the defense correctly.

"It was no fun. It bothers a player, believe me," Szczerbiak said. "Now there are no favorites out there. Let's say that. Kevin McHale has no problem with going at each individual player. He treats everyone to the same level, the same standard, and I think that's all you can really ask for as a player. If the same guy on the team makes the same mistakes, he should hear the same thing that the other guy hears, and that's definitely been going on the last week.

"Before that it was a little different, more 'Wally!' screaming from the sidelines. It was like, 'Everything's Wally's fault,' and, 'Point out when Wally does wrong.' I was, quite frankly, not very happy about it."