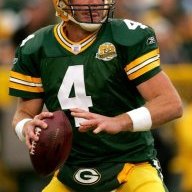 Joined

Apr 30, 2015
Messages

2,239
Reaction score

130
IT'S TIME BABY!!!!
Your Resident Mock Draft Guru is back yet again to give you passerby college game fans all the info, excitement, and yes, hope that maybe the Green and Gold get it right April 29th - May 1st in 2021.
This might be the HARDEST class I've ever reviewed; I've been polling the pundits/talking heads and they too have been all over the place minus the "blue chip/can't miss" guys. Many of the guys who don't come with quite as much fanfare will be hard to size up early. Conference Championships, Bowl Games, the CFB Playoffs, and the Senior Bowl/Midwest Shrine Game will be the only true barometers for many of these guys with most teams sticking to conference only play and some games being postponed or cancelled altogether.
Per tradition our triggering event is the first CFB Playoff, so without further ado....
1st Mock: 1st CFB Playoff Rankings
​
28th Overall: Kyle Pitts - TE/Florida: A matchup NIGHTMARE for all but probably the top LBs and Ss in the game. He has taken steps to improve his blocking so that he can serve as a traditional in-line TE and it shows; while still being a problem in the slot. He's virtually uncoverable on an accurately thrown 50/50 ball. I don't know if he'll be there this late, but one can hope.


60th Overall: Christian Barmore - DL/Alabama: An impressive 6'5, 310 lb frame, he's lined up at 0, 1, 3, and 4 Tech for the Tide. I'm predicting a change at DC for the Packers in 2021 and the versatility Barmore provides would be highly desirable if there is a scheme change. Regardless, Barmore would provide welcome assistance to Kenny Clark on a porous defensive line that needs help against the run in the worst way.


91st Overall: Terrance Marshall Jr. - WR/LSU: He's a master route technician which is something we really don't have outside of Adams, which should be key in earning Rodgers' trust early and often. He's not as fast as MVS, but I believe he'll be a hair quicker than Adams, which is all we need. He should provide all the extra juice we need in an offense that needs just one more playmaker on the outside behind Adams and Lazard. He might be one of the more underrated WRs in this Draft being that he's playing in an LSU offense that lost so much talent last year, as long as he doesn't kill it at the Combine, he should remain a solid Day 2 prospect.


130th Overall: Levi Onwuzurike - DL/Washington: Onwuzurike, or who I'd like to call "Woozie" when he's wearing the Green and Gold, would be an excellent rotational piece when Kenny Clark needs a break. His run support is fantastic and he has an excellent bull rush to collapse the pocket on 3rd Downs. On a 4-man front, his bull rush/block shedding combined with Clark should transform the DL from Day 1. He might be too good to stay in the 4th Round honestly, but the Pac-12's lousy conference schedule could work to Brian Gutekunst's advantage.


139th Overall: Shaka Toney - LB/Penn State: We've needed ILB help for so long, why didn't we just grab one from "Linebacker U"? But seriously, Toney would suffice as a terrific off-ball linebacker. He' brings plenty of "beef" at 6'3 and 240 lbs and is rumored to run under 4.5 and have a 40-inch vert; which could bring him up to late Day 2 consideration but with the Nittany Lions' ongoing abysmal season he's definitely priority Day 3 selection for now.


169th Overall: Stone Forsythe - OT/Florida: At 6'7 and 329 he's been a crucial part of the Gators rushing attack that churns out 140 yards per game. He's not a plus athlete so I would put him exclusively at RT, which is all the Packers are really looking for anyway after Bakh's extension. His massive length and frame makes it hard for rushers to move him or even get around him, although he can have trouble with some of the more twitchy ends. With additional coaching to refine his technique he could be a future All-Pro.


174th Overall: Kadarius Toney - WR/Florida: We've all seen what this offense looks like with the absence of Tyler Ervin. Toney brings that same pop and excitement that "Swerve" does in the passing game. Toney lines up outside and at slot and is a target vulture, as he is Top 10 in the SEC in receptions and receiving TDs. Toney also adds value in the return game, averaging 21.8 and 8.3 yards respectively on kicks and punts.


206th Overall: Zion Johnson - OG/Boston College: He's my Day 3 gem for the interior offensive linemen. It's unclear who will take over for Center after Corey Linsley's departure via Free Agency, and the Packers need to add additional depth despite what they already have on the roster. What I love about Johnson is he's an aggressive blocker, but he's not a "mauler" type; he plays under control and keeps his head in the game at all times. He's got some athleticism to him too, so he should be superb in the outside zone that MLF loves to run.


218th Overall: T.J. Carter - CB/Memphis: Many probably would like a CB earlier in the Draft but I'm just not sure Kevin King walks and even so between Chandon Sullivan and Kadarr Holman, I think someone is given the chance to step up. If T.J. Carter played at a Power 5 school, he's probably gone no later than the 5th Round, possibly even in the 4th. His man coverage is really good and he'll make tackles in the run game, he's made 144 of them solo so far. He also shows some ball skills with 6 interceptions with 1 returned for a TD.


250th Overall: Baron Browning - LB/Ohio State: Browning didn't play as much at Ohio State as he probably would have liked, playing behind a stacked depth chart at the LB position. However, when he was used, it was normally in coverage or on blitzes. A DPR role in the Packers' D could be a nice niche role for Browning, as well as the ability to come on for the 2 minute drill and provide equal parts pass coverage and run support. As a size/speed guy who'll probably have a RAS over 9, he's probably not bad on special teams either, where the Packers could definitely use some help.




Thanks for coming to my Ted Talk....




​
Last edited: