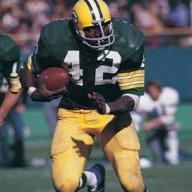 Joined

Jan 21, 2017
Messages

11,549
Reaction score

2,467
As many fans who don't like this hire of Joe Barry have wondered what the reason could possibly be that he got the job, let me suggest one: Barry was hired to bring to Green Bay the defense that was so recently successful in LA. That is why two of the three finalists were guys who, theoretically, have the experience to do just that.
So if that's right, and Barry is going to try and install a defense in Green Bay that's in the mold of Vic Fangio, Brandon Staley, etc., then what might that look like? And what would the Packers need? Here's what I've got on that:
Philosophy:
The Fangio/Staley defense, if you want to call it that, is based on the premise that good defenses in 2021 focus on the passing game, not the running game. Staley has put it this way: you live with 1-on-1's in the running game and create 2-on-1's in the passing game. Philosophically, this is very similar to a Mike Pettine defense, but Fangio has done a better job in teaching a scheme that executes the idea at a high level. It is essentially the answer to the Packers style of offense, which uses personnel to try and lure defenses into formations that are designed to beat the run, and then passes on them with great efficiency.
Personnel:
The key difference between a Fangio/Staley defense and Pettine is terms of personnel is a shift away from dime and towards nickel defense. Both Denver and LA used true linebackers for about 400-500 more snaps in 2020 that Pettine did. And that was true despite the reality that neither team had great players at the position. So expect them to live in a lot of 4-2-5 defense.
Run Defense:
Fangio and Staley give opposing offenses light boxes more than anyone else in the league (Staley's Rams were at 83% last year, and the Broncos at 78%). To deal with the run from these lighter looks, the interior defensive line will typically set up in what looks like a condensed version of the traditional 3-4. The NT will be at the 0, shade, or 1, and the other two DL will be in the 4i position, basically lined up on the inside shoulder of the tackle. The alignment, and the way the DL are taught to play it, avoids OL getting clean blocks, and forces things to get "messy" at the line of scrimmage, slowing things down and allowing safeties and linebackers to flow to the action. It's been described as a halfway point between penetrating one gap defense, and block eating two gap defense.
Pass Defense:
The reason this defense lives with light boxes is because they're almost always playing two high safeties. The basic (and I mean basic, because I'm not capable of understanding all the nuance, let alone explaining it) premise is to give the same 2 high look at almost all times, and to flex into various coverages from that look, post snap. So as the QB surveys the defense, he basically sees the same thing over and over, but once he snaps the ball, he doesn't know what the coverage is going to be. They may stick in cover 2 or 2 man, or they might drop the corners into quarters, or they might spin into cover 3 or cover 1. All this post snap flexing requires really intelligent safety play.
Fangio and Staley also use a lot of match coverage, which is where defenders are assigned man coverage responsibilities to a number, not a player. So if you imagine a formation with two receivers on the offense's left, one outside and one in the slot, we will call the outside guy "1" and the slot "2." If you're assigned to 1, but he motions clear across the formation, then the numbers change, and the slot becomes 1. So instead of following guys all over the field horizontally, everyone just shifts down a spot. This prevents motion from creating wide open looks, but requires lots of discipline and quick processing.
Needs:
As I look at the defensive personnel the Packers already have, and what this defense requires, this is what I think:
Defensive Line: They need some long, powerful players to deploy alongside Clark. Michael Brockers and Sebastian Joseph-Day have power and length to make that 1.5 gap defensive front work.
Edge: It seems like this system likes to use a smaller speed rusher, but I don't know if that's by design or circumstantial. I'm not sure that Za'Darius is as good a fit in the design of the defense as he was in Pettine's.
Linebacker: While this system has used two true linebackers a lot more than Pettine tends to, it does not seem to be a big point of emphasis in terms of finding premium talent at the position.
Safety: This defense relies heavily on the safety position for its flexibility, and thankfully the Packers have a couple good ones.
Cornerback: The Rams used three corners together even more than the Packers did in 2020. And the corners in this system need to be intelligent and fast thinkers. This has to be the emphasis. Thankfully the most important piece is taken care of in Alexander.