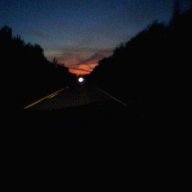 Joined

Jun 4, 2005
Messages

980
Reaction score

22
Location
You already see Jim Bates putting his stamp on this defense. My friends, mark my words....in time, this is going to be an outstanding defense. For the first time since the Holmgren Super Bowl years, Green Bay is going to have a "stop anybody" kind of team. Not right away, but by the end of the season, this defense could be special.

The thing that jumped out at me first was the tackling. It still isn't there yet...but you can see that it has been a priority in training camp.
If you remember the grabbing and missing from last year, you saw little of that. I think Barnett is going to have a major year. This defense allows him to run and destroy which is what he does best.

I like the idea of putting guys like Hawkins and Collins on the firing line and letting them see what they can do. Both of these guys have the physical ability to be something special.

I'm already smirking at all the know-it-alls who laughed at Ted Thompson's draft. I haven't seen one stink it up rookie yet, and several that just might be major finds. Montgomery could become a starter. On offense Whittaker played most of the night at right guard.

I'm not going to make too much of this(the Chargers hardly played any of their starters---Tomlinson for one--) but I simply see the ATTITUDE has changed on the defensive side of the ball. That was the first step. Correcting the bad tackling was the second...and finding players to make plays was the third.

I'm encouraged after seeing this game, albeit preseason. But when they next play the Bills it's going to be different than the scrimmage. I'm picking the Bills for the Super Bowl in the AFC...this is a good team and the Packers will need to show they can at least play with them.