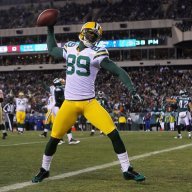 Joined

Sep 30, 2013
Messages

4,162
Reaction score

314
Well, some of the popular names on the NFL fan firing squad list are no longer there in 2020 (aka Jason Garrett), but there are coaches coming into this year who need to win and win now to save their jobs. There are a few others who may not be out but may not be far behind.

1. Hottest seat belongs to Matt Patricia in Detroit

In 2 years only 9 total wins, the same amount his predecessor had the year he was fired. Patricia may have been let off the hook because of injuries last year, but that won't fly this year. 9 wins minimum will be expected of him this year to avoid getting fired.

2. Most likely Doug Marrone in Jacksonville. The Jags have given him one more chance, but he will have to make good on that. He has an uphill battle going against division rivals Houston and Tennessee.

3. Dan Quinn in Atlanta: another surprise coach who kept his job when it seemed all but a foregone conclusion he was gone at the end of 2019. No doubt going 6-2 and 4-0 to end the season along with a win in San Francisco saved his job despite only going 7-9. It won't this season, and he's going to have to prove that the improvement Atlanta's defense showed in the second half was not an illusion. Expectations are that Quinn make the playoffs this year.

4. Adam Gase in New York (Jets): May have ended up exceeding expectations last year after what happened with Darnold and everything that looked like it would lead to a 2-14 season. However, Gase cannot afford to go on the same trajectory he did in Miami, which means if the Jets record does not improve this year, especially when the Patriots are going to be bad, he could and should be fired.

5. Kliff Kingsbury: The Cardinals were criticized for hiring him last year, and though there were some better showings in 2019 than the awful mess in 2018, there's still a lot of work to be done. Kingsbury will probably need at least an 8-8 season to stick around in 2021.

Close behind but probably won't be fired:

Zac Taylor so far has looked inept at his job in Cincinnati. With the Bengals having moved on from Dalton and now giving him the top rated rookie in Joe Burrow, they're definitely going to want to see his ability to turn QBs into magic which he was hired for out of the Rams staff. Another dismal season might get him fired, but this is Cincy where the owners have tolerated incompetence for a long time.

Anthony Linn in LA may also have a make or break season. The Chargers were probably right to keep him while moving on from Rivers and Gordon, but he'll have to make good on his clean slate.

Brian Flores in Miami was given a blank check for last year as he should have been with the massive earthquake and all the upheaval following him into Miami. While the rebuild project may be at least a 3-year one, it is fair to wonder if winning 5 games last year, a little more than what was expected at the beginning of the year may have left him with a little less room for error this year. One would assume he won't be fired at the end of this year, but Miami is anything but predictable.

Two other names that are very unlikely to be fired but could certainly come under high criticism if they have disappointing seasons are Vic Fangio and Mike Tomlin. The Broncos will probably try to be generous to Fangio, but ever since Mike Shannahan left at the end of 2008, three of the last four Denver head coaches were gone after two years, and the other only lasted four years.

Tomlin probably won't be fired either because the Steelers have not fired a single head coach in over 50 years, the only franchise to hold such a record. Tomlin however, has never missed the playoffs for more than two years in a row, so it is a fair question to wonder whether a third year in a row of such an occurrence would trigger a change from management. His predecessor Bill Cowher did miss the playoffs for three years in a row from 1998 to 2000 though, so Tomlin may be able to survive even that unless the Steelers have a disastrous season.
Last edited: