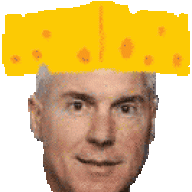 Joined

May 2, 2010
Messages

5,858
Reaction score

771
Location
http://insider.espn.go.com/nfl/stor...n-johnson-aj-green-top-15-wide-receivers-2015
While the NFL is increasingly becoming a quarterback-driven league, those QBs need targets to throw to. Wide receivers are increasingly important in today's NFL, especially with the prevalence of the shotgun and spread formations using four- and five-wide receiver sets. And there's no reason to think that trend will reverse in the future.
Last week, I ranked the
top 10 running backs in 2015
as a complement to Insider's
NFL Future Power Rankings
. This week, I turned my attention to the WRs and went a little deeper.
Here are my top 15 WRs in 2015:
1.

Calvin Johnson

,

Detroit Lions
Johnson will turn 30 years old very early in the 2015 season, and at that point in his career, he might not be exactly what he is today physically. But there just hasn't been a wide receiver in this league like Johnson. Even if he slows down a bit, Johnson will still sky over defensive backs deep downfield and in the end zone. He is an unstoppable force -- and will be even in a few years.
2.

A.J. Green

,

Cincinnati Bengals
I was very tempted to put Green at the top spot on this list. Johnson might be slightly past his prime in 2015 and Green might be right in the middle of his best seasons -- both are incredibly gifted players. In fact, I think Johnson and Green are the two most gifted wideouts in all of football right now. Green is going to be great. Actually, I am selling him short -- he is going to be one of the very best.
3.

Julio Jones

,

Atlanta Falcons
Few wide receivers in recent memory can match Jones' combination of size, power, pure speed and explosion. I see a lot of similarities to
Terrell Owens
(minus the drama) when projecting what Jones' career path might be. Jones is very much a work in progress, but he is extremely competitive. When you mix that will to be great with the ability as he has, the future is very bright for this young man.
4.

Hakeem Nicks

,

New York Giants
Nicks doesn't turn 25 years old until January, but he is nursing a recently broken foot and has a rather substantial injury history already in his young career. But Nicks is in a great situation in New York and proves over and over than he can be a game-changer. He is currently among the top five wide receivers in football, and I project him to maintain that status over the next several years.
5.

Kenny Britt

,

Tennessee Titans
Even though Britt has already played three seasons of NFL football, he is amazingly still only 23 years old. Injuries are the big concern so far with Britt, but he has tremendous ability -- and he might just be scratching the surface of how great he can truly be once he puts it all together. Britt and
Jake Locker
could be an amazing QB-WR combo for years to come.
6.

Percy Harvin

,

Minnesota Vikings
Harvin is a personal favorite of mine, and I think he is capable of becoming the most dominant slot receiver we have seen. But he isn't confined to the slot and could also pattern his game after
Steve Smith
as an outside receiver. Harvin will be only 27 years old when the 2015 season begins and I expect him to blow up in 2012.
[+] Enlarge

You must be logged in to see this image or video!
Jim O'Connor/US PresswireDez Bryant has the talent to be elite. Can he be consistent?
7.

Dez Bryant

,

Dallas Cowboys
There is an awful lot of inconsistency with Bryant at this stage of his career. He has a ton of ability, and he has shown that he can be dominant, albeit just in spurts thus far. Bryant will turn 27 years old during the 2015 season, and by then I am betting he has it all figured out. I think Bryant will have a huge 2012 season.
8.

Antonio Brown

,

Pittsburgh Steelers
Brown burst on the scene in 2011 and will turn 24 years old this July. There is a lot of very good football in front of him. He took over as the Steelers' top wideout to finish out last season and clearly has an excellent rapport with
Ben Roethlisberger
. Brown is explosive and superb after the catch.
9.

Jeremy Maclin

,

Philadelphia Eagles
After dealing with some very difficult circumstances last season, I am predicting a big year from Maclin in 2012. He is a great fit in Philadelphia's offense with his big-play ability and overall explosiveness. Maclin turned 24 years old a few weeks ago, so those physical qualities should still be there in 2015.
10.

Mike Wallace

, Steelers
The 2015 season will be Wallace's seventh in the NFL, but my concern with him at that stage of his career is, just how fast will he still be? If he no longer can run past defensive backs with regularity and doesn't take substantial steps forward in the finer points of playing the position, Wallace won't be among the best players at his position. But except for the exception of the end of the 2011 season, Wallace has been incredibly productive, and I am guessing that opposing secondaries will still fear his amazing speed three years from now, much as they did with
Joey Galloway
when he aged.
11.

Denarius Moore

,

Oakland Raiders
Oakland has a fine young group of wide receivers and Moore is the best of the bunch. I foresee Moore having a
Greg Jennings
-like role in the new Raiders offense over the next several years. While
Carson Palmer
may no longer be throwing to him in 2015 (Moore's fifth NFL season), Moore should have the league figured out by that point. His fluidness and body control are superb, and he has great big-play ability.
12.

Larry Fitzgerald

,

Arizona Cardinals
Fitzgerald will have just turned 32 when the 2015 season begins, but his game should age very well. A true student of the game, Fitzgerald's amazing success hasn't been reliant on his explosion or pure speed. Instead, Fitzgerald has the best set of hands and ball skills in the NFL to go along with exceptional size, strength and body control -- and those traits will not fail him at 32. This future Hall of Famer will torment opposing defenses for a long time.
13.

Demaryius Thomas

,

Denver Broncos
It's no certainty that
Peyton Manning
will still be around to throw to Thomas in 2015, but Manning's influence over these next few seasons could be very beneficial to Thomas' career in terms of his learning the finer nuances of playing the position, especially the precision and timing of his routes. We know that the size, strength and deep speed are there already for Thomas, who will turn 25 during this upcoming season, meaning he'll be in his prime in 2015.
14.

Greg Jennings

,

Green Bay Packers
Jennings will turn 32 during the 2015 season, and at that point in his career, it's doubtful that he'll be making as many big plays as he does now. But because Jennings is so reliable and such an excellent route runner, he should be able to transform his game at that age as a go-to target in much more of a possession role. I could see Jennings becoming a lot like
Derrick Mason
by 2015, and Mason has aged very well.
15.

Brandon Marshall

,

Chicago Bears
Marshall will be 31 to begin the 2015 season, but even at that age, he should still be a big physical force who commands the football. By then, Marshall is sure to lose some quickness and explosion, but he is great in traffic making contested catches and is a physical runner after the catch. Those qualities should remain three years from now. In the meantime, Marshall does need to make sure off-the-field issues don't get in the way.
Honorable mentions (alphabetical):
Justin Blackmon
,
Randall Cobb
,
Victor Cruz
,
Eric Decker
,
Michael Floyd
,
DeSean Jackson
,
Greg Little