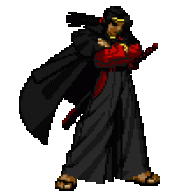 Joined

Dec 12, 2004
Messages

11,903
Reaction score

4
Location
from pft.com

Miami Dolphins coach Nick Saban apparently has had enough, even before presiding over his first NFL mini-camp.

According to a league source, the Nicktator has resigned his position as the head coach and grand poobah of the Fins, barely three months after taking the job.

Saban, we're told, had grown weary of the demands placed on him for access to his assistant coaches, and he feared that media scrutiny of the franchise would only intensify.

Word is that owner Wayne Huizenga will pay to Saban a severance package equivalent to 50 percent of his 2005 salary. With all college jobs filled, Saban apparently will sit the year out, and then try to get back into the NCAA game next year.

Immediate speculation on a replacement has centered on former Browns coach Butch Davis, who previously spent time with the University of Miami as the head coach, before heading to the NFL as the boss of the Browns.

"There's simply no one else," said one league insider.

For the Dolphins, Saban's exit is the latest embarrassment in a string of indignities dating back to Dan Marino's three-week stint as the team president, and continuing through an ill-advised trade for quarterback A.J. Feeley, the abrupt retirement of running back Ricky Williams, the pathetic acquisition of receiver David Boston, and the coerced resignation of coach Dave Wannstedt.