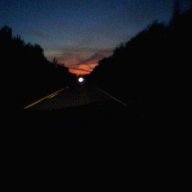 Joined

Jun 4, 2005
Messages

980
Reaction score

22
Location
This is on KFFL website:
--------------------------

Vikings | McCombs Explains Sale
Wed, 22 Jun 2005 12:44:41 -0700

Larry Fitzgerald, of the Minnesota Spokesman-Recorder, reports he sat down for an exclusive interview with former Minnesota Vikings owner Red McCombs Thursday, June 9 in San Antonio, Texas. The official sale of the team and the transfer of the money did not take place until June 13. He asked McCombs why he sold the team and McCombs replied, "Well, I just regret that I was not able to find a way to get a new stadium for the fans of Minnesota. They are the greatest fans in the world. They were certainly very kind to my family and I, and very generous in every way, and I could not ask for more. But somehow I could not break through the web that it took to get some attention about a stadium. We would have been owners for another 40 years if we could have gotten a stadium deal done. I just regret that we didn't get it done." McCombs said as of that day the sale had not sunk in and he was still talking to Vikings head coach Mike Tice. In fact, he had just finished a phone conversation with Tice regarding the team's linebackers.
---------------

Do you think Bob Harlan talks to Sherman about the linebackers?
Vikings fans the best in the world?
Packers find a way to upgrade their stadium(now 10th in overall revenue in professional sports smallest market)
Red....men landed on the moon....why not go look for them?