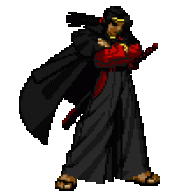 Joined

Dec 12, 2004
Messages

11,903
Reaction score

4
Location
By Pete Dougherty

[email protected]

Safety Nick Collins participated part-time in team drills Friday and might be healthy enough to start on Sunday against the New York Jets.

Collins sustained a hamstring injury Monday night at Seattle and was listed as doubtful (25 percent chance of playing) until he practiced Friday, after which coach Mike McCarthy upgraded him to questionable (50 percent chance of playing).

Collins' availability will depend in large part on how sore his hamstring was later Friday and today. But McCarthy seemed relatively optimistic that the second-year pro will make his 28th straight start.

"It looked like he broke on the ball well," McCarthy said. "I was more interested in seeing him do the adjustments for the particular game plan, but he moved fine."

If Collins can't play, one of two rookies, sixth-round pick Tyrone Culver or undrafted Atari Bigby, would start in his place. Culver would appear the more likely of the two to start, because he plays in the Packers' dime defense, which they rarely deploy. But McCarthy said Bigby shared repetitions earlier in the week while Collins was sidelined and would receive starting consideration if Collins can't play.

Either way, Collins' availability could be key, because he's one of the defense's best athletes and has far more experience than either of the rookies, though he's had his share of errors and breakdowns this season.

"(Collins) is a starter, he's a playmaker, he's a decision maker for us back there," McCarthy said. "I think he's an up-and-coming player not only for our football team but in the National Football League. He's a big part of our secondary."

Barnett ready

Middle linebacker Nick Barnett almost surely will return to the starting lineup this week after missing last week's game at Seattle because of a broken right hand.

Barnett practiced all week with a padded cast to protect his hand and said the pain had diminished enough that he should be able to function well. McCarthy listed him as questionable on the Packers' injury report.

Barnett never tackled anyone to the ground in practice this week but said he tested his hand and its protective club cast.

"I gave a nice, stiff shot to Mighty Mo's chin over there, (running back Vernand) Morency. He got a little mad at me," Barnett said. "I have to form tackle, try to get everything down. That thing shot up right under his chin. I hope they're looking forward to it over there in New York, see what the club is going to feel like and bring it out to full effect."

Barnett said his main concern is using the protective club to fullest extent without getting penalized or fined. There are rules against deploying the club as a weapon.

"I'm wondering, can I strip the ball out with it?" he said. "If I had my regular hand, that's what I'd do. But it will look like I'm trying to whack the guy with it, which probably would work pretty good. I'm excited about going to play with the club. I don't know about you guys, but I'm excited to see what happens with that thing."

Penalty talk

McCarthy suggested but never said outright that the officials blew a key roughing-the-passer penalty on defensive tackle Cullen Jenkins in the fourth quarter Monday night against Seattle.

On a third-and-9 play, Jenkins pressured quarterback Matt Hasselbeck and helped force an incompletion. But referee Tony Corrente ruled that Jenkins hit Hasselbeck in the back of the helmet with his hand or wrist, though replays appeared to show little or no contact.

The play was one of several that McCarthy sent to the NFL as part of the weekly package that teams request for review. Late this week he talked with Mike Pereira, the NFL's vice president of officiating, and suggested that Pereira exonerated Jenkins.

"Those conversations are confidential," McCarthy said. "I was comfortable with our conversation."

McCarthy said his main concern was training his players to play within the rules interpretations, and when asked if he had to re-train Jenkins because of that play, he said, "No, I think Cullen Jenkins is fine."

Other injuries

Right tackle Mark Tauscher probably will miss his third straight game because of a groin injury. He didn't practice all week. Rookie Tony Moll will start in his place.

McCarthy upgraded backup linebacker Ben Taylor from doubtful to questionable after Taylor practiced Friday.

McCarthy removed Jenkins from the Packers' injury report. Jenkins had been listed as probable because of an illness.

Old friends

Rookie linebacker A.J. Hawk will go head-to-head Sunday with one of his best friends since childhood, Jets rookie center Nick Mangold.

Hawk and Mangold both grew up in Centerville, Ohio, and have known each other since starting flag football in second grade. They attended different schools growing up — Hawk went to public school, Mangold to private — but were roommates for four years at Ohio State. They regularly went against each other in practice when the starters would match up on both sides of the ball.

"He's good – a technician, a great technician, always stays low, his hands are always inside," Hawk said. "So, he's a good player. I'll do what I can against him."