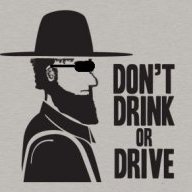 Joined

Sep 27, 2010
Messages

6,854
Reaction score

1,879
Location
In my ongoing effort to not just talk about AR or ridicule Packer management . . .


Which 2021 draft pick will surprise the most:


Im going with: Shemar Jean-Charles


Why?

He did very well in college, but against poor competition. But it is not to say that he would have done well against better competition as well. He had the opposite situation as our other CB Stokes. Stokes played very well against the best competition (probably some of the best college WRs ever). They were both downgraded though. Stokes for technique and Shemar for average athleticism and unproven against quality players. He has great instincts, aggression, and loves the game.

Gute was excited to point out how Shemar was a favorite of the scouting staff. That means something to me. We have a good scouting staff who I trust more than the talking heads. Did they really watch his tape from hillbilly U? Or because he had no fanfare did they even know much about him? Personally, I never heard of him.

Now I expect a lot from our first 3 picks and maybe some from a few others - mostly on special teams. But I think it will surprise many when Shemar is a special teams ace and then starts seeing playing time over the course of the season. I think he gets in 25% of snaps and doesn't embarrassed himself - which is good for someone making the step from hillbilly U to the pros.

2nd choice was Christian Uphoff. I think he makes the 53 and stands out on ST.


BTW - to save arguments

Player must be a Packer rookie. Either drafted or signed as an udfa. Surprise means to exceed the general publics (not just packer fans) expectations.