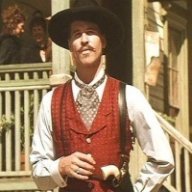 You retired too? .... Not me. I'm in my prime
Joined

Aug 2, 2005
Messages

4,855
Reaction score

8
Location
Here is an article detailing the incident with Marshawn Lynch and shows the lengths that he took to face the facts and explain them. To me that shows a hell of a lot of character and maturity.
http://www.cstv.com/sports/m-footbl/stories/030707aac.html
Marshawn Lynch went the extra mile to make sure there was no misunderstanding.
After being accused of sexually assaulting his former girlfriend and being exonerated of all charges by the Alameda (Calif.) County deputy district attorney in January, the former Cal running back sent out a letter to every NFL team swearing to them he was a good guy.
And then he came to the NFL Combine in Indianapolis a few weeks ago, saying he would have nothing to hide when he met with teams during the 15-minute interview sessions.
He was intent on reassuring them he wasn't bringing any baggage to the next level, wanted to tell them how he wasn't a bad guy, how he got caught up in a bad situation, how the charges were a total fabrication on the accuser's part. Lynch said he was simply going to "Tell them the truth."
That was smart thinking on his part because if he wasn't telling the truth, the NFL and its 32 teams would be sure to find out just what kind of person Lynch really is and expose any skeletons lurking in his closet.
In a world where the Tank Johnsons, Pacman Joneses and Cincinnati Bengals are making headlines for all the wrong reasons and creating a public relations nightmare for the NFL, never has more importance been placed on background checks than has been the case with this year's draft class. The league is spending more time, energy and resources than ever before on them. Athleticism and talent can take you places, but if you're going to be a problem-child and create nothing but headaches and police-blotter headlines, NFL teams want nothing to do with you.
"It's very important. We spend a lot of time (researching backgrounds)," Chicago Bears head coach Lovie Smith said. "We try to research as much as we possibly can."
The Bears and other teams are going to greater lengths to find out the kind of character they're dealing with on prospective draft picks. There are the extensive personal interviews where no question is off limits. If there's a criminal history it'll be brought up and an explanation demanded. There are psychological and mental examinations some teams put their targeted players through. And then there are the interviews with players' former coaches, teachers and confidants.
"We go to their high school to find out as much as we can about their background," Smith said.
Every rock is overturned, all the facts double-checked. Nothing is out of bounds.
"We look in hard. I think a lot of teams do," Jacksonville head coach Jack Del Rio said. "I know the emphasis for this league is to put together a good product and have people represent the league well. I think for the most part, we do that. "
But perception is often different from reality, especially with Johnson's arrests on gun charges, Jones' numerous run-ins with the law - most notably his involvement in a Las Vegas strip club shooting during NBA All-Star weekend - and nine Bengals having been arrested since Jan. 1, 2006. Those few players are giving the league a bad name, but Del Rio is quick to insist that not every player is a bad egg.
"I think if you look at us compared to a cross-section of society, there are a lot of young men in the league who are out visiting hospitals, donating money to charity and doing great things that are unusual and are special," Del Rio said.
But those high-profile off-the-field cases that are not so special are beating up the league's image and causing the NFL's future players to come under greater personal scrutiny.
"You spend more time researching the background, the character background," Del Rio said. "You make sure your checklist is complete with all the things you're looking for with the player."
More and more, teams talk about how important a player's character is and how they fit into the locker room. They want a player who is going to be a positive influence, not only as a member of the team, but also as part of the community.
"We tend to focus on that and look for guys who can contribute to a better Jacksonville," Del Rio said.
"We want a certain type of guy. Character is important to us," Smith said. "We want guys that are going to fit into what we do."
The NFL even has its own investigative wing - NFL Security - that conducts professional background checks of every prospective player. It's all part of the process now, especially considering the amount of money the top draft picks can expect to take home in signing bonuses. Teams want to make sure they're buying a stock that's stable and going to give them a considerable return on their investment.
"The fact that the money's grown (is a part of it), but I think it goes deeper," Del Rio said. "I think when you determine character, when you're trying to build a football team, you want guys who you're going to be able to rely on."
Trust and reliability are two of the biggest characteristics NFL teams want out of this year's draftees. You'll hear just about every coach and GM discuss how if a guy isn't dependable they'd just as soon work with someone else, no matter the talent. Let him be someone else's problem, is their attitude. And if a player has any sort of history of being unreliable, it's a huge red flag.
"Many times the guys that show up socially having trouble being accountable, being reliable, trustworthy are the same guys that have problems doing their job for the team," Del Rio said.
So Ramonce Taylor, the former Texas running back who faced felony drug charges along with academic issues while at Texas before transferring to Texas College and not playing a game last fall, is going to have a tough time convincing teams to pick him in the draft, even though he possesses unquestionable talent.
Some scouts had him projected his as a potential first- or second-round draft pick if he had stayed out of trouble and stayed on the field with the Longhorns. But he didn't, and now he has to convince teams he's worth a gamble.
Lynch, on the other hand, isn't a gamble. The dropping of charges was a huge relief for the projected first-round pick, and provided proof of his character. But he made sure he was prepared for the rounds of interrogation he'd be facing, even if he had put the unfortunate episode behind him.
"It's probably not fair, but it's something they want to know and I have nothing to hide," Lynch said.
No player in this year's draft class has anything to hide because no matter how hard they try - no matter the indiscretion or question of character - any skeletons lurking in the background will be addressed. The NFL might as well be the FBI. They know this draft class, inside and out.