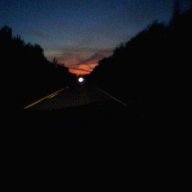 Joined

Jun 4, 2005
Messages

980
Reaction score

22
Location
From NFL.com....

-----------

By Pat Kirwan
NFL.com Senior Analyst


(July 4, 2005) -- As we enter early July, most of the attention will turn to signing rookie draft picks and the anticipation about the futures of players with franchise tags and no long-term contracts. I prefer to take a long, hard look at something more important to a team's success in 2005.

NFL Network

NFL Network

Analysis, opinions, features and more!


Download Super Bowl XXXIX radio broadcasts and highlights to your MP3 player!


Field Pass

Listen LIVE to NFL games, plus watch video news and features of your favorite team.
Somehow, some way all of the draft picks will eventually sign, and their immediate impact around the NFL is less than significant when you consider about 20 rookies will start on opening day and there are 704 opening-day starters in the NFL. That's less than five percent of the starters.

As for franchise players holding out for long-term deals, some will get the deal they desire and a few others will show up a few days before the opening game. I seriously doubt if any hold out for the first 10 games and then join the team in time to accrue a season. A player on a franchise tag of $6.3 million would surrender about $3.7 million in real money by holding out, and I'm pretty sure no one in his right mind will do that on principle. So, what I prefer to study is which teams won the offseason battle of depth.

As soon as practice starts later this month for training camp, roster depth will be challenged as the first wave of injuries start to accumulate. Then the preseason games attack the roster in August and injuries around the league will mount. And finally, as the real season gets underway, injuries will ravage some rosters.

The NFL is a war of attrition, and the teams that insulated themselves with depth will have the best chance to survive and show up in late December atop their division and heading toward the playoffs. Last year, the Panthers entered the season fresh off a Super Bowl appearance and looked like probable repeaters for the postseason, but injuries to 14 key players wiped out any chances of that happening. I could make the case that head coach John Fox and his staff did a better coaching job in 2004 than they did in 2003 when they almost pulled off the upset against the Patriots in the Super Bowl. The question right now is which teams are most adept to handling injuries and keep winning.

When I used to review our roster for depth I asked 10 critical questions about it. Question No. 1 had to be answered yes, or it was pointless to even ask the other nine. If our starting quarterback goes down with injury, is there anyone on the roster who can keep the team moving forward? As good as the Patriots were last season they did not come out as the top team in the NFL in depth because when I asked the QB question, the answer was Rohan Davey, and that wasn't convincing enough if Tom Brady got hurt. This season the answer is Doug Flutie, and that qualifies the Patriots to make the grade in the depth game.


Christian Fauria brings 10 years of experience and 109 career starts to the Patriots.
After the backup QB issue, the following nine questions must have legitimate answers if you want to feel okay about your team's ability to survive the injuries.

2. If our starting running back goes down with injury, do we have a potential 1,000-yard back in the wings? For example, with Travis Henry on the Bills roster, the answer would be yes. But if he's traded, and it looks like he will be, then there is an issue for Buffalo with this.

3. Is there a third wide receiver on the roster who can step up and take over a starting job should a starter lose time? In Carolina, Keary Colbert answered the bell last year.

4. Is there a second tight end on the roster that can provide a similar package of skills as the starter? Baltimore and Cleveland lost their starting tight ends last year and no one came close to answering the challenge.

5. Is there a "swing offensive tackle" on the roster that can insure the quarterback will not get killed if a starter goes down? The Giants knew they needed to sign Bob Whitfield this past offseason as an insurance policy in that area.

6. On the roster, is there an inside offensive lineman that can help at guard or center so the core of the line doesn't lose its integrity? Last year the Eagles lost starting offensive guard Shawn Andrews and they were lucky they had former Colts starter Steve Sciullo to go in there and start five games.

7. Is there a third defensive end with special pass-rush skills that could also play full time if the starter was on the sideline? The Patriots called on defensive end Jarvis Green to step up in the last three games before the Super Bowl to start and he answered with 15 tackles and a sack while Richard Seymour nursed an injury.

8. Is there a third defensive tackle that can rotate with the starters and play full time if the starter can't go for an extended period of time? No better example of that situation than what Pittsburgh got from backup nose tackle Chris Hoke when starter Casey Hampton got hurt. The Steelers didn't miss a beat as Hoke, who wasn't even active for the first two games of the 2004 season, started the last 12 games and registered 30 tackles.

9. Can your favorite team identify their third corner as a guy that can start and survive the attack a QB would put on him? Most offensive coordinators are going right after the backup cornerback that has to start, and it almost doesn't matter about the rest of the defense if this backup can't hold up. Once again, no better example than the New England Patriots last season. The team lost both starting corners to injury and the backups answered the bell, especially undrafted rookie Randall Gay.

10. Does your team have a safety that has the ability to not change the coverage calls or expose the weakness of the other safety in the game? Last year the Cowboys paid dearly for the loss of Darren Woodson to injury. Roy Williams did all he could, but the corners never got the help they needed.

Team New England Pittsburgh Minnesota Philadelphia
QB D. Flutie T. Maddox B. Johnson M.McMahon
RB K. Faulk J. Bettis M. Moore C. Buckhalter
WR D. Terrell F. Gibson T. Taylor G. Lewis
TE C. Fauria J. Tuman J. Dugan J. Whelan
OT B. Gorin B. Brooks N. Dorsey T. Herremans
G/C L. Mankins C. Kemoeatu M. Johnson S. Sciullo
DE J. Green A. Jackson E. James N. Kalu
DT M. Hill C. Hoke S. Martin M. Patterson
CB T. Poole R. Colclough B. Williams M. Ware
S A. Edwards M. Logan K. Irvin S. Considine



Team N.Y. Jets San Diego Cincinnati Detroit
QB J. Fiedler P. Rivers J. Kitna J. Garcia
RB D. Blaylock J. Chatman C. Perry S. Bryson
WR W. Chrebet R. Caldwell P. Warrick M. Williams
TE C. Baker J. Peele M. Schoebel C. Fitzsimmons
OT E. Brooks C. VanBuren S. Andrews S. Bubin
G/C J. Goodwin B. Hallen L. Moore D. Loverne
DE B. Thomas S. Merriman R. Geathers K. Edwards
DT L. Legree L. Castillo L. Moore S. Cody
CB R. Mickens D. Florence K. Ratliff K. Smith
S D. Pagel J. Wilson K. Kaesviharn B. Walker



No team is perfect, but after looking at the 32 rosters with this line of questioning and making sure the answer to the quarterback question was a yes, here are the top eight teams on paper that appear the most ready to answer the challenge of depth. Some of the players listed above are still in contention to start and if they can win the job, the backup situation remains strong as the present starter will drop to the backup role. There is still time for a few teams to crack into the top eight because there are some quality players still looking for work. Strengthening the back end of the roster is as important as anything else before the 2005 season starts. CB Ty Law, OTs Ross Verba and Scott Gragg, RB Amos Zereoue, QB Jeff Blake, WR Tai Streets, LB Peter Boulware and DT John Parrella are just a few of the men who would sure help a number of teams with depth issues.