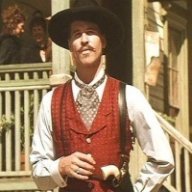 You retired too? .... Not me. I'm in my prime
Joined

Aug 2, 2005
Messages

4,855
Reaction score

8
Location
Before I get 100 comments about Ted bashing, it isn't, it is trying to get a sense for his "plan".
I seen this opinion today and to me it makes alot of sense in some ways of Ted's thinking and in others it doesn't. The part of Ted being judged by Jones because he is not "HIS" GM makes some sense.
It might explain Ted's approach to building this team with Rookies and youngsters in order to buy more time for his players and strategy to take hold. If he brought in some high priced FA, the expectations would grow to produce now. But with players on the roster with at this point untapped "POTENTIAL" and him being financially prudent, it forces the brass at Packers HQ to be patient. It also keeps Packer nation from becoming restless with the thought of not being a elite team with all the potential stacked on the roster.
I think he is being very smart in the view that elite QB's are hard to find, and building a team around a stout defense and a running attack. This is where it doesn't make sense, he is going into a year without a proven back to carry the rock.
The theory sure adds up with the moves he has made so far, and it is very shrewd.
http://pu2006.typepad.com/packerupdate/2007/04/pack_rebuilding.html
Even though he's never uttered the dreaded "R" word, there should no longer be any doubt that GM Ted Thompson is still in the relatively early stages of rebuilding the Packers. So then why are so many fans upset over his refusal to actively partake in free agency? "I think having Brett Favre around may be causing some confusion," said a person familiar with the situation. "You normally don't rebuild around a 37-year-old quarterback." But that's exactly what Thompson is doing, and it actually makes a lot of sense. "Favre should allow the Packers to stay competitive while all the young players develop," added the source. "And to be perfectly honest, the goal isn't to win another Super Bowl with No. 4; the goal is to be able to win another one without him."
So why is it so vital for the Packers to remain competitive while rebuilding? "It's important to remember that Thompson wasn't hired by [new team president] John Jones," said the source. "And just like Thompson wanted to bring in his own head coach, Jones would probably like to bring in his own general manager. I don't think Thompson could survive two or three consecutive losing seasons. That's why Favre is still around. He's still good enough to keep the team fairly competitive, and in the process, keep Thompson around to see his long-range plan come to fruition."
The "long-range plan" is to have a strong running game and a powerful defense in place for when Aaron Rodgers finally takes over. And while few people in the organization expect the former Cal star to be the next Favre or Peyton Manning, they do see him as a smart and resourceful player who will be able to protect the football and manage a game. "Thompson is being pragmatic," said the source. "He knows how difficult it is to acquire a truly great quarterback, so he's attempting to build a truly great team around that position. It's a bit easier to do and teams like Baltimore, Tampa Bay, Carolina and Chicago have proven it can get you to where you want to go." In the meantime, Favre will hopefully buy Thompson enough time to get there.