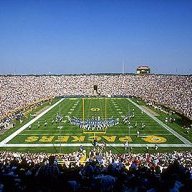 Joined

Sep 2, 2011
Messages

98
Reaction score

23
You must be logged in to see this image or video!
ICON SMI
Almost to a man, the Packers would like to have Sunday back. They would like to have a do-over, not turn the ball over, not drop passes...play a clean game.
But there are no do-overs-there is just a ninth-month offseason process before the next campaign towards a Super Bowl begins.
"It's going to be hard. I'll be screaming at the TV, knowing we should have been there, just like every other player in the locker room will,"
Jarrett Bush
told the team's official website.
Mike McCarthy
said there are no excuses in the Pro Football business but explained the loss this way:
"As you prepare for playoff games, the research will tell you that the three most critical areas that you have to perform very well in are taking care of the football, taking it away, third down is probably the most important, the research would tell you," the coach said.
He added, "And red-zone efficiency. I think we were balanced in the red-zone. I think we were equal in third down efficiency. But clearly, the turnover ratio is something we take a lot of pride in, something we spend a lot of time on. We've been excessive frankly, in handling the football in the winter weather preparing for the opportunity in playoff games. And we did not do a good job of handling the football. Turnover ratio is something we don't lose very often. Quarterback [rating] differential is something we were plus 42 throughout the season. We did not play to our identity."
McCarthy said there was nothing in the team's preparation that led him to believe they wouldn't be able to execute on Sunday. Almost to a man, each Packer player said their "rhythm" was good last week in practice.
But
Jermichael Finely
said that the Packers timing on offense was "the worst I've seen."
He added via the Journal Sentinel
"Pierre-Paul was pushing me and our offense is timing. Then he'd go rush. I'd say a dozen times. I got pushed on the ground two or three times."
McCarthy said that the Packers offense problems were self-inflicted (8 dropped passes according to the FOX broadcast).
"Frankly, I think the biggest thing was the self-inflicted wounds," he said. "The dropped balls, I don't know how many first downs we had. We were plus twenty, I know that. So that's normal. We left some yards on the field. We had some opportunities to make plays. We probably dropped back and threw it more than we wanted to."
Compounded by the offensive struggles were tackling issues on defense. Safety
Charlie Peprah
had this to say after the game:
"I don't think all year we've been that bad of a tackling team. I think we've done really well. It's just crucial plays that end up turning into big plays. The missed tackle I had goes for a touchdown. You have to tackle in the playoffs. You can't turn the ball over. We made more mistakes and we lost because of it."
Charles Woodson
was sick about the Hail Mary touchdown before halftime:
"It's a hard play to swallow – a play that shouldn't happen," Woodson said.
"They throw the ball up and I came over from the middle of the field. I thought the ball was going to carry a little more when I went up and it didn't carry as far as I thought it would. (Nicks) was in front of me, but just looking at the play, I think the defense has to slow those guys coming off the ball, so that they're not running down the field free with an opportunity to get a steal. That play shouldn't have happened."
Other Notes:
Donald Driver
said that he's not ready to retire just yet. The 36-year old led the Packers in receiving Sunday (3 rec 45 yards 1 TD) and told reporters after the game he wants to play until he's 40.
"I have plenty (of years)," Driver said via NFL.com "The thing is, it's not up to me. The Packers have to make that decision. If they decide to keep me, I'll come back. If not, I guess I have to go somewhere else to play. That's always been my goal -- to retire here. It's going to be up to them to make that decision."
Driver is not a free-agent this off-season but the Packers have some major decisions to make regarding some key players.
-Third-string QB
Graham Harrell
said that he believes the Packers will not be able to keep backup Matt Flynn
. Franchising Flynn is not really an option at this point for a variety of financial and CBA reasons. Harrell believes Flynn will be a starter somewhere else next season.
"I think if they franchise him he'll make $6 million more than Aaron (Rodgers) does," Harrell said.
"I don't know how that's going to work. I'll be very interested to see where he ends up, not only just to see, but I'm a good friend and I want him to end up in a good spot, a place where he can be successful," Harrell said. "I think wherever he goes, he's going to make a team better.
-Beyond Flynn there is tight end
Jermichael Finley
who is a free-agent and could very well be franchise tagged. Other free-agents include:
Ryan Grant
,
Scott Wells
,
Jarrett Bush
,
Howard Green
,
Erik Walden
, and
Pat Lee
.
-
Kevin Seifert of ESPN.com reports
that the Packers are the only 15-win team in NFL history to lose in the divisional round of the playoffs. Five teams in history at least advanced to their conference championship game.
-The Giants win over the defending Super Bowl champs was a big draw on TV.
The USA TODAY reports
, Fox Sunday drew a 27.4 overnight rating -- the highest NFL overnight for a divisional playoff game since a Dallas-Carolina game in 1997
-ESPN reports that Packers offensive coordinator
Joe Philbin
is still a candidate for the Miami Dolphins job as of Monday afternoon.
Bill Williamson of ESPN.com reports
that now that the Packers are eliminated former Packers exec Reggie McKenzie who was just named the Raiders general manager can interview Packers assists for Oakland's head coaching job.