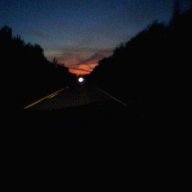 Joined

Jun 4, 2005
Messages

980
Reaction score

22
Location
This is a pre-emptive post. My apologies to some up front, this will sound a bit hoity-toity...but I want to refresh everyone's memories about what is going on.

I just want to remind the faithful to not judge tonight's game as if it were the season opener against Detroit.

The Packers are still experimenting at several positions...offensive line, secondary, tight end just to name a few. They might look like crap, again.
This is not a sign that the end is near, contrary to a couple of the 'faithful' here who think anything short of Lombardi isn't good enough.

Fact: Lombardi's team lost to the college all-stars one year...I think among the most humiliating losses in team history.

It looks like Rodgers is going to play a majority of snaps with Brett starting and J.T. finishing up.

The Packers are going to play vanilla with the game plan tonight on both sides of the ball, so as not to let the scouts from elsewhere see too much.

It's very frustrating to see the team bumble around in the pre-season....however, except for the last game before the start of the season where a majority of starters play the majority of time, this is nothing more than an extended live-action practice, where players can be assessed under real game conditions.

So pop the top on a Miller Lite and relax....it's fun to watch the Packers but this ain't the real deal.