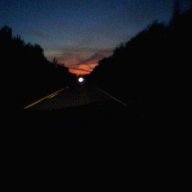 Joined

Jun 4, 2005
Messages

980
Reaction score

22
Location
Texans release tight end Miller

KRISTIE RIEKEN

Associated Press


HOUSTON - Veteran tight end Billy Miller, whose production has decreased markedly over the past two seasons, was among 12 players released by the Houston Texans on Monday.

Miller played in every game and started nine last season. He caught 17 passes for 178 yards. The total was down from his work in both 2003 (40-355) and 2002 (51-613). He was the Texans leading receiver in 2002.

He has played more of a secondary role since Mark Bruener joined the team last season and has been hampered by an ankle injury he suffered earlier this month.

"It's one of the tougher decisions we've had to make because you have such strong feelings about Billy and the kind of team guy he's been," coach Dom Capers said. "We wish him well and hopefully he has an opportunity to catch on with another team."

Miller's release comes a day before teams must trim their rosters to 65 players. Houston now has 78 players, including 10 NFL Europe exemptions.

The team also released wide receivers LaTarence Dunbar, Kevin Kasper, Devin Pitts and Kendrick Starling. Pitts hoped to remain on the team with older brother Chester Pitts, a Texans offensive lineman.

The 6-foot-3, 230-pound Miller has been with the Texans since their inception and caught the franchise's first touchdown pass.

The Texans rewarded him with a four-year contract worth $4 million, including a $1 million signing bonus following his breakout 2002 season. He was scheduled to make $850,000 this season.

He was a seventh-round draft pick in 1999 and spent two seasons with the Denver Broncos before being cut in 2001. He sat out that season before being picked up by the Texans in 2002.

Besides Bruener, the Texans have three other tight ends remaining on the squad. Matt Murphy is expected to be the backup after a great showing in camp and a 31-yard touchdown catch in Houston's first preseason game.

Others cut Monday were defensive ends Corey Sears, a seven-year NFL veteran who played in 15 games for Houston last season, and Carlos Williams; linebacker D.D. Acholonu; running back Jason Anderson; offensive tackle Chris Johnson; linebacker Quincy Monk, and cornerback Cedrick Williams.

--------------

It's time to cut the cheese with either Martin or Steele. This guy can't be WORSE than either one, can he?