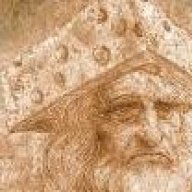 Old Enough To Know Better
Joined

Sep 6, 2008
Messages

549
Reaction score

13
Thought this was well done:
Dead leaves skitter across the asphalt parking lot outside the Oakland Raiders' dark, foreboding facility. The whiff of chlorine wafting from the decorative, fountain-less pond smells vaguely of formaldehyde.

Fall, in a manner of speaking, has come to the Raiders' franchise. Winter, of course, is inevitable. All great civilizations are doomed to die. It happened in Egypt, China, Greece and Italy.

The first and last emperor of the Raiders, Allen Davis, made a rare public appearance last week. Contrary to popular speculation, the 79-year-old owner has not lost his mind. Indeed, Davis displayed a formidable command in a 45-minute news conference designed to justify his firing of coach Lane Kiffin.

"I reached a point where I felt the whole staff, we were fractionalized, that the best thing to do to get this thing back was to make a change," Davis said. "It hurts because I picked the guy. I picked the wrong guy."

Indeed, 20 months earlier, Davis hired the 31-year-old Kiffin -- only the No. 2 candidate for the Raiders' job from USC's assistant coaching staff, behind quarterbacks coach Steve Sarkisian. Davis, his face florid, eyes tired and a tad watery, was rational in presenting an argument that eventually will come before a judge. Rational but, sadly, irrelevant.

"It didn't have to do with winning," said Davis. "It had to do with personality. It's the first time I ever let anyone go based on what I call [being] a flat-out liar."

It didn't have to do with winning.

But it had everything to do with Davis.

Back in the day, when the Raiders won three Super Bowls in the eight seasons from 1976 to '83, "Just win, baby," was Davis' mantra. During that run, which compares to the New England Patriots' current period of prosperity, no one did it better than the Raiders.

It's been 24 years -- nearly a quarter century -- since the Raiders won a Super Bowl. And yet, that is the happy place, the past, where Davis continues to live.


Standout receiver Tim Brown, a Raider from 1988 to 2003, places the blame for the team's demise largely on Al Davis.
When he met the media last week, Davis was wearing a black-and-silver Raiders jacket with the phrase "The Team Of The Decades" stitched onto the arm. You'll find it on the cover of this season's media guide. The three Super Bowl trophies, representing quaint Roman numerals IX, XV and XVIII, are on the back, along with the three championship rings and this: "The greatness of the Raiders will continue in its future."

At best, this is wistful thinking. At worst, delusional fantasy.

"Knowing Mr. D. the way I do, there's no way he's going to stop saying that -- because he believes it," said Tim Brown, who played wide receiver for the Raiders from 1988 to 2003.

Brown, like most of the 15 people close to the Raiders who were interviewed for this story, placed the blame for the demise of the Raiders largely on Davis, who has grown increasingly isolated. A number of those interviewed declined to go on the record, citing a fear of alienating Davis.

"The Raiders' organization was a family," Brown said last week in his suburban Dallas home. "That meant whatever happened outside that building stayed outside that building. Whatever happened inside stayed inside. I would have liked for [Davis] not to have gotten into the personal things that happened between them. I don't know how that really came off."

And so, these Raiders find themselves on the threshold of anti greatness. With a 1-3 record entering Week 6 play at the New Orleans Saints, the Raiders are on pace for a 12-loss season. This would give the Raiders six consecutive seasons with 11 or more losses, placing them, almost unfathomably, below the 1985-89 Tampa Bay Buccaneers, the NFL's enduring symbol of futility. Parsing the numbers another way, in going 4-12 last season the Raiders joined the 1984-86 Buffalo Bills and 1998-2000 Cincinnati Bengals as the only NFL teams to lose 12 or more games in three consecutive seasons.

Since reaching Super Bowl XXXVII in January 2003, the Oakland Raiders have won only 20 of 84 games -- the worst record in the NFL over that time. One possible reason for the futility: They've had five different head coaches in less than 5½ seasons.
Recent Raiders coaching records Season Coach Record
2003 Bill Callahan 4-12
2004-05 Norv Turner 9-23
2006 Art Shell 2-14
2007-08 Lane Kiffin 5-15
2008 Tom Cable 0-0
Detroit Lions president Matt Millen -- a former Raiders linebacker -- lost his job after Detroit went 26-57 over the last five-plus seasons. The Raiders, meanwhile, are a league-worst 20-64 since reaching Super Bowl XXXVII, including 5-28 in the AFC West. The reason? Al Davis, who began 45 years ago as the Raiders' general manager and head coach in 1963, cannot be fired.

His two most successful coaches were John Madden and Tom Flores, who from 1969 to '87 won those three Super Bowls and produced a combined record of 203-95-7. But since Jon Gruden left after the 2001 season for Tampa Bay, Davis has hired and fired Bill Callahan, Norv Turner, Art Shell and Kiffin. Interim coach Tom Cable, Kiffin's replacement and the former offensive line coach, is Davis' fifth hire for the job in just over five seasons.

"It's not a tough place to work -- it's an impossible place to work," Rich Gannon, the quarterback who took the Raiders to their last Super Bowl, said in a Sirius NFL Radio interview. "It's an organization that is, in my opinion, dysfunctional."

Said Brown: "That family bonding thing, that can't be there if you have different coaches coming in week after week after week it seems like. That was the great thing about Gruden when he came in. He established a program. We knew he was making some calls and doing some things that he wanted to do, and guys responded.

"Until they get back to that, it's going to be very difficult to be consistent on the field, winning games."

Gruden, whose Buccaneers beat the Raiders 48-21 in Super Bowl XXXVII, had a degree of control with the Raiders. With executive Bruce Allen acting as a buffer between him and Davis, Oakland became a playoff team again. Today, Allen is Gruden's general manager in Tampa Bay.


"It's not a tough place to work -- it's an impossible place to work," says Rich Gannon, the last QB to take the Raiders to a Super Bowl.
The primary issue in Oakland is control. Davis won't relinquish much, if any. The overwhelming consensus: Davis needs a general manager. Fact is: Qualified personnel men won't come to Oakland and Davis probably wouldn't trust them if they did. He is Al, alone. The stark, solitary image of Davis last week, bathed in soft light at the front of the team's theater, is more telling than the tens of thousands of words that have been written on the subject (including these).

Once upon a time, Davis was a wizard of personnel.

He liked big, strong players with an attitude. Scouts say that his unshakable faith in "measurables" isn't in step with the times, when the successful teams also give weight to attitude, personality and intelligence. Since Gruden left, the Raiders' first-round draft choices have been cornerback Phillip Buchanon, cornerback Nnamdi Asomugha, offensive tackle Robert Gallery, cornerback Fabian Washington, defensive back Michael Huff, quarterback JaMarcus Russell and running back Darren McFadden.

Not one of them has ever played in the Pro Bowl -- granted, Russell and McFadden are in their first seasons as starters.

In today's information age, the Raiders reportedly do not keep their scouting records on computers. Davis, who often doesn't arrive at work until after noon, rarely affects the offensive game plan, but former players say he still insists on tweaking the Raiders' trademark attacking defense -- even when it might not suit the team's personnel.

"No one tells you how bad it is," Warren Sapp, who played defensive end for the Raiders from 2004 to '07, said on Showtime's "Inside the NFL."

His advice to prospective free agents?

"Any person that calls me on the telephone," Sapp said, "'Do not go anywhere near Oakland.'

"[Davis] is the common equation. You take him out, put him at home watching film or whatever he is doing -- you have a functioning football organization."

The Raiders' ineptitude has forced them to overpay for free agents.

In the offseason, Davis laid out a staggering $144 million for contracts to wide receiver Javon Walker, defensive tackle Tommy Kelly and safety Gibril Wilson. Walker's six-year, $55 million contract is essentially double the three-year, $27 million deal the Patriots gave former Raider Randy Moss.

"You take him (Al Davis) out, put him at home watching film or whatever he is doing -- you have a functioning football organization," says Warren Sapp, a Raider from 2004 to 2007.
Kelly, despite coming off a serious knee injury, is the highest-paid defensive tackle in league history.

The atmosphere at the Raiders' facility has turned toxic. On Sept. 22 Raiders senior executive John Herrera accosted San Jose Mercury News columnist Tim Kawakami in the Raiders' media room about a piece he had written about the imminent firing of Kiffin, saying, "You built a whole column on a lie!"

"You're embarrassing yourself," Kawakami responded coolly.

"I don't care!" Herrera said.

Five television cameras caught the ugly, finger-wagging episode and the video immediately became an Internet must-see among football fans.

"This is a peeling-back-the-curtains moment of the mania of the Raiders," Kawakami said in an interview last week. "It is a little peek into the fanaticism of what's going on."

Kawakami believes Davis desperately needs to trust someone other than himself.

"No franchise puts it on one man, yet this franchise puts it on a 79-year-old man," Kawakami said. "There's fear there. Fear of just dropping off the face of the earth even further than they are, fear of Al being embarrassed. That's why he fires coaches so quickly, because he's embarrassed about what's going on. Five times in the last six years the coach has been the problem.

"Al Davis has never said, 'I'm the problem.'"

Said Sapp: "Al Davis knows football -- it's just '60s and '70s football. That's what he is. He's thinking that Cliff Branch is outside and [Jim] Plunkett is dropping back and you can throw it 80 yards down the field -- deep ball, deep ball, deep ball."

Davis, the first and last emperor of the Raiders, ended his dramatic news conference this way:

"We'll be back. The Raiders will be back. I just know that the fire that burns brightest in this building is the will to win -- and we will win.

"We will win."