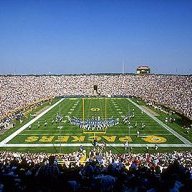 Joined

Sep 2, 2011
Messages

98
Reaction score

23
You must be logged in to see this image or video!
:
Aug 23, 2012; Cincinnati, OH, USA; Green Bay Packers quarterback Aaron Rodgers (12) hands the ball off to running back Cedric Benson (32) during the pre-season game against the Cincinnati Bengals at Paul Brown Stadium. Credit: Rob Leifheit-US PRESSWIRE
By Travis Duncan
Packerforum writer
The Packers on Friday released veteran defensive end Anthony Hargrove, along with four other players.
Hargrove signed with the Packers in the offseason but was facing an eight-game suspension relating to the Saints bounty scandal.
But it wasn't just the eight-game suspension which caused the Packers to think twice about Hargrove,
as reported by the Milwaukee Journal Sentinel
. Hargrove had an incident with defensive line coach Trgovac during practice last week, which resulted in a verbal confrontation. Hargrove was apparently upset over the lack of reps during practice and Trgovac's request that he work with the scout team.
Hargrove did not play Thursday night against the Bengals.
Other players to be cut are WR Andrew Brewer S Micah Pellerin, T Herb Taylor and CB Dion Turner.
Taylor filled in for Marshall Newhouse at left tackle in the Packers preseason opener and struggled.
The Packers roster is now at 85 active players. By Monday the Packers need to get that number down to 75.
Benson "The Guy"?
Platooning running backs not only doesn't get fans excited (especially among fantasy football types) but generally throughout NFL history there is not a great history of success with multiple backs splitting duties and racking up the yardage and the scores.
Cedric Benson for the most part looked like he could be the guy Thursday night against a pretty solid Bengals defensive front. Benson appeared to really open things up for play-action in a way that Alex Green could not.
Head coach Mike McCarthy was not willing to concede that Benson himself had affected the play-action the Packers ran against the Bengals.
He said regarding Benson's effect on play action, "I don't know how you would like to quantify it, but anytime you have another weapon on your offense, it certainly helps. I thought he got off to a good start."
And it would appear for the time being Benson and Green will split carries.
"I liked the rotation with Cedric (Benson) and Alex (Green)," said McCarthy. "We really wanted to accomplish that rotation in the first half. Cedric looked very natural carrying the ball tonight. Obviously there are some language adjustments that still have to be worked through, but he is an instinctive and powerful player. That much was evident in those hard, inside runs that he had. I thought he got off to a good start."
James Starks, who was projected by most to be the starter at the beginning of training camp continues to be out with turf toe.
There is some speculation
that Starks could be a roster casualty once it goes to 53- active players.
Focus on Harrell
As soon as Week 1 begins most will forget about Graham Harrell, such is the life of an NFL backup, and one holding the clipboard for arguably the best quarterback in the NFL.
As for now Harrell has received a fair amount of criticism. And quite a few people are questioning if the Packers should not have made a move for a different backup via free agency.
There was even some talk that Packers would pursue a trade with the Cleveland Browns for Colt McCoy.
Following Thursday's game in which Harrell was 5 of 12 for 26 yards McCarthy said "Graham improved tonight."
See video at NFL.com
of Harrell's intentional grounding call which led to a safety.
The criticism is certainly there. For example,
a web post by Pro Football Weekly
a Packer insider compared Harrell to Caleb Hanie. And that's not good a good comparison if you are the Packers or Harrell.
McCarthy though was defensive of the young QB, he continued, "[Harrell] had some different situations on the field, but he handled them well."
"His scrambling ability really helped him out when there were some free runners coming in. He was able to make a few of them miss and step out of a few of them. He is in command of the offense, whether you are aware of that or not. It's part of preseason football. He is trying to play above everything, and when we look at the tape, we will get the true story."