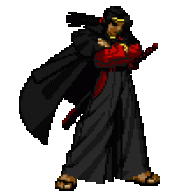 Joined

Dec 12, 2004
Messages

11,903
Reaction score

4
Location
With the talk about Arringtons physical it brought up a (what could be) little known fact about the Favre trade.
http://en.wikipedia.org/wiki/Brett_Favre
Atlanta

Favre was drafted by the Atlanta Falcons in the second round, 33rd overall in the 1991 NFL Draft. In Atlanta, he was a third-string quarterback with unremarkable numbers and an affinity for partying. He got into repeated clashes with head coach Jerry Glanville. Favre's very first pass in the NFL went for a touchdown . . . for the other team. His most notable accomplishments, aside from going 0 for 5 passing with two interceptions that year, were missing the team photo (he'd been out the night before), for which he was fined, and making a $100 bet with Jerry Glanville that he could throw the ball into the upperdeck of Fulton County Stadium. Favre won the bet and Glanville paid him the money. The Packers general manager Ron Wolf traded a first round pick (17th overall) for Favre during the following offseason. (Wolf, while general manager of the New York Jets, had intended to take Favre in the 1991 NFL draft, but Favre was taken by the Falcons on the pick previous to the Jets.)

The trade is regarded as one of the most lopsided in NFL history, but nearly didn't happen. According to the Milwaukee Journal-Sentinel and other sources, during the physical after the trade, Favre was diagnosed with avascular necrosis, the same degenerative hip condition that ended Bo Jackson's career, and doctors recommended he be failed. Wolf overruled them and the Packers would never be the same.
http://www.jsonline.com/story/index.aspx?id=348858
What, his hip? Favre reveals he has avascular necrosis

By TOM SILVERSTEIN

[email protected]

Green Bay - Standing next to the man who put his career on the line by bringing him to the Green Bay Packers, quarterback Brett Favre did not look like someone who needed a hip replacement.

Brett Favre has been playing for 14 years in the NFL with a hip condition known as avascular necrosis.

They said I wouldn't play three or four years. Obviously they were wrong and Ron (Wolf) was willing to take that risk.

Fourteen years in the National Football League have taken a toll on the three-time MVP, but throughout it all his hip has held up pretty well.

Recalling a conversation he had with former Packers general manager Ron Wolf at practice Tuesday, Favre told reporters in his weekly news conference that he originally had failed his physical with the Packers after Wolf traded a first-round draft choice to Atlanta for him. According to Favre, Wolf went down and told the medical staff to pass Favre and the rest is history.

"In the East-West Shrine game I hurt my hip, which basically I had avascular necrosis, the same thing Bo Jackson has," Favre said. "It's a lack of blood supply to a socket. To this day it bothers me from time to time, but before the draft I did MRIs for Atlanta, I did MRIs for Seattle, went through all kind of evaluations at the combine. A lot of teams were apprehensive because of that."

Favre said that when he got to Green Bay following the trade on Feb. 10, 1992, the Packers examined him and predicted that he would suffer from avascular necrosis and would feel the effects of it fairly soon. He said he understood the recommendation from the team doctor was to fail him on the physical.

"The prognosis on avascular necrosis is at some point you're going to have to have a replacement or it's going to have to be treated," Favre said. "I don't have as much flexibility in that socket, but you're kind of rolling the dice. They said I wouldn't play three or four years. Obviously they were wrong and Ron was willing to take that risk."

Wolf has been at practice the past two days as a guest of general manager Ted Thompson, whose first front office job was as a scout for Wolf. Neither Wolf nor Favre has mentioned before the tale of Favre's physical exam to reporters and it came as a surprise to many.

After practice, Wolf confirmed that the team doctor at the time, Clarence Novotny, recommended failing Favre on his physical based on his exam. But Novotny was not an orthopedist, so Wolf had surgeon Patrick McKenzie, who was one of the team's orthopedic surgeons then and is now the team doctor, examine him.

McKenzie told Wolf that in four or five years Favre could have some problems with his hip, but that there was no immediate danger of it deteriorating. Wolf didn't think twice about passing Favre on the physical and consummating the deal with the Falcons.

"There wasn't any way," Wolf said of flunking Favre. "I was giving up a first-round draft pick for him. This is the guy I wanted. They said four or five years, I didn't care. It turned out there wasn't anything wrong with him."

Trainer Pepper Burruss, who joined the Packers after Favre's first season in Green Bay, said that there was a suspicion of arthritis in Favre's hip back then but it wasn't necessarily avascular necrosis. He said when the blood flow ceases to reach the joint in question, then it erodes, which is what happened to Jackson, the former Oakland Raiders star running back.

McKenzie, he said, gave Wolf a clear picture of where things stood with Favre and what the risks were.

Wolf said he wasn't about to turn his back on a quarterback he had been following almost two years and had planned to draft in 1991 when he was working with the New York Jets. But Atlanta swung a deal with Arizona and moved in front of the Jets in the second round and took Favre.

The following year, Wolf became the general manager of the Packers and his first order of business was to obtain Favre. The two are forever linked in NFL history.

"Ron's not the most talkative person," Favre said. "You always wonder what he's thinking. But he always had a way of letting me know, telling me things he probably wouldn't tell other people. I've always felt indebted to him for obvious reasons and I saw something in myself that it didn't always seem like other people did. For someone to believe in me and give me a chance, he took a big gamble."