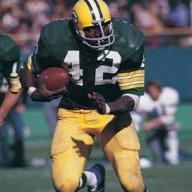 Joined

Jan 21, 2017
Messages

11,610
Reaction score

2,554
As Mike Pettine does not need to be fired, but rather could just be allowed to walk given that his contract has expired, I am optimistic that the Packers are gearing up to make a change.
So I am hopefully getting ahead of things a bit here and wanted to a create a thread to discuss replacement candidates.
Here are my favorites.
Chris Hewitt, Pass Defense Coordinator, Ravens: After stints at Notre Dame and Rutgers, the Ravens hired Hewitt to be their DB's coach in 2012. In 2020, he came their pass defense coordinator. The Ravens were 5th in pressure % and 7th in QB Rating allowed, despite not getting lucky with lots of turnovers (they were bottom 5 in INT %). I've heard really good things about him.
Ejiro Evero, Safeties, Rams: @Fredrik87 brought this guy up and I really like what I see. Evero's excellent work with safeties has been evident in LA, but he also has a cool background in terms of guys he's worked under: Monte Kiffin, Jim Bates, Vic Fangio, Dom Capers, Wade Phillips, and Brandon Staley. So his pedigree is strong and the results of his work with his position group speaks for itself. He would be about as likely as anyone to be able to successful coach Fangio's system that's been so successful lately.
Mike Caldwell, Linebackers, Buccaneers: Worked under Jim Johnson and Sean McDermott in Philly and was the LB coach for Bowles in both Arizona and Tampa Bay, where they had some really strong defenses. Kacy Rodgers is the other TB name out there; he could be a better option for all I know, but his background is with DL, and LB coaches tend to succeed as coordinators more often.
Dave Borgonzi, Linebackers, Colts: Worked under Lovie Smith and Mike Smith in Tampa Bay before becoming Eberflus's LB coach in Indianapolis. Has done pretty solid work with their linebackers over the last three seasons.
Steve Russ, Linebackers, Washington: Russ has previous defensive coordinator experience at Air Force, and has been a LB coach under Rivera since 2018. Rivera is a great mentor both in defensive football and leadership.
Last edited: