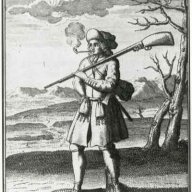 Joined

Nov 10, 2021
Messages

514
Reaction score

305
For the Badgers, going into Lafayette and beating Purdue, it's a real program boost. We haven't won a game there, against Purdue, since 2014. Johnny Davis hit for 37 points, and Brad Davidson had 15. They were the only two Badgers in double figures.

What won the game for the Badgers was their tough inside play, and constantly being in the face of their 3-point shooters. Inside, it was a war, and 3 Badgers actually fouled out. But, they did their jobs, keeping the Boilermakers from making easy shots.

Purdue was ranked #3, and Wisconsin #23. This year, the only two losses the Badgers have, Ohio State and Providence, were to top 20 teams. They've also won two games from top 20 teams. This young team has a lot of wins ahead of them beyond this year. It's fun watching them play.