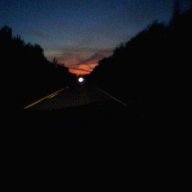 Joined

Jun 4, 2005
Messages

980
Reaction score

22
Location
http://www.sunherald.com/mld/thesunherald/sports/16609553.htm
Al Jones: From sweating at the gym to reporting big news
By AL JONES
SUN HERALD
From sweating on the treadmill to 15 missed phone calls and one missed text, Brett Favre was back in the grind for his 17th season in the NFL as the Green Bay Packers' gunslinger.
Brett Favre, the man with a cannon right arm, made a decision to make his announcement through the Sun Herald, his hometown newspaper.
Little did I know that Brett's announcement - through this scribe - would send the national media into a frenzy.
Then again, he might have done so to take phone calls and interviews off his shoulders and place them on mine.
"Al, how long did it take for you to figure that out?" Scott Favre joked.
On this occasion, I'll take it.
More important, it warmed my heart because Favre could have announced plans through the likes of Chris Mortensen of ESPN.
Brett, as you would expect, contacted the Packers first.
Following a call to Packers wide receiver Donald Driver, things got a little wacky.
After we released the story on sunherald.com, phone calls poured in for two hours ranging from ESPN's Cold Pizza to what seemed like every radio and television station from Milwaukee and Green Bay - and a radio station from New York.
It was amazing that a man from the Kiln could cause such a stir, but he did.
In terms of the actual announcement, what are the odds than his mom, Bonita, his brother, Scott and myself are in different gyms at the same time that the soon-to-be NFL Hall of Famer is ready to make his announcement?
Slim to none, if you ask me.
Scott called and said Brett wanted to break the news through me, which of course knocked me off the treadmill.
Brett then informed Bonita.
"I was at the gym, too," Bonita said. "Scott called and said Brett was coming back. I said, 'For what? Is he coming back down here (to visit).' He was just down here on Sunday for a photo shoot for the Sun Herald's beachblvd magazine and said nothing.
"Scott said he was coming back to play."
Bonita then called Brett to get the word directly.
"I told him that he had me between a rock and hard spot," she said. "What more can Brett say other than he was coming back? He's back and that's the end of the story."
After a brief phone call with Bonita, she ended our conversation on this note:
"It's (announcement) is off our shoulders and on yours," she said. "Deal with it like we know you will."
When the news went national, Brett was in a tree stand and Deanna was on her way to Wisconsin for a previous speaking engagement. Both out of cell phone contact.
As for me, my ear is sore from cradling the phone on my neck. My shoulder is out of whack. My mouth is dry from all the interviews.
That's cool. How often do you get to tell the world this kind of good news?
Thanks, Brett.