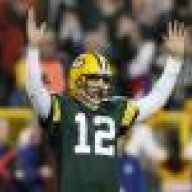 Joined

Dec 28, 2009
Messages

9,115
Reaction score

1,807
Recently I came across a couple of YT videos that were montages of showing us blow it in tons of playoff games put together by those who want to laugh at us.

In watching the 49ers beat us over and over again I then realized something.
It is not just us but they are also another team that blows it over and over and over again in the big games.
Sure, they beat us in a playoff game only to go on to the next one to lose it, as they did with the Rams this year, or to make it to the SB to lose there as they did in seasons of 2019 and 2012 before that.
The last time they won an SB was in 1995 and as we all know we have won it twice after that in two different millennial. (The 9ers are so last century! LOL)
So we are SB winners twice more recently than them.

I dunno if anyone has put together a 9ers losing big games montage as they did for our team but someone should and if anyone finds it please post it here as I will.

Dishonorable mentions of other teams that constantly blow it in big games would be:
Cowboys
Seahawks
Steelers
Chiefs (Maybe. Again, a team that could have been a dynasty but just one SB win so far.)
?