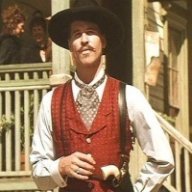 You retired too? .... Not me. I'm in my prime
Joined

Aug 2, 2005
Messages

4,855
Reaction score

8
Location
Another player that hasn't learned that strippers and guns are a bad combo, maybe him and PacMan should start their own team. The plague of the american male athlete strikes again.
http://www.detnews.com/apps/pbcs.dll/article?AID=/20070713/UPDATE/707130427
Lions defensive tackle Shaun Rogers won't face sex assault charges
Ronald J. Hansen / The Detroit News
DETROIT -- Lions defensive tackle Shaun Rogers will not be charged in connection with allegations he groped a stripper last month while toting a pistol, authorities said today.
After interviews with witnesses -- including the 20-year-old dancer who made the complaint -- Wayne County Prosecutor Kym Worthy decided there wasn't enough evidence to support a case that could have included charges of ****** assault and firearms felonies.
Worthy's decision ensures Rogers, 28, won't face the threat of prison. It wasn't immediately clear whether he will face any disciplinary action from the Lions or the National Football League.
Rogers could not be immediately reached for comment.
His accuser said, "I'm very upset. They let this go on for over a month. I guess they gave them a chance to get their story straight. A lot of things don't add up."
Worthy declined to discuss her decision. In a statement, she said, "We have taken the time to interview witnesses and review the evidence. In all cases, we must look at the evidence in a fair and consistent manner. The standard is whether we can prove a case beyond a reasonable doubt in a court of law. After an extensive investigation we have determined there is insufficient evidence to file any charges against Mr. Shaun Rogers."
The woman, who danced at the Loose Ends Players Den on Joy Road, told police Rogers had a gun in his waistband when he entered a changing room at the club about 1 a.m on June 8. She did not say he pointed it at her, police have said. Rogers had been drinking with friends, police said.
The woman said she was wrapped in a towel and shouted for help as Rogers repeatedly groped her, according to the police report. Rogers allegedly responded by saying, "Do you know who I am?" according to the police report.
The woman said Rogers pulled her into a hallway and traded lewd comments about her with an unidentified man before leaving.
The club's manager, Kevin Barlow, declined to discuss the matter at the time of the allegation but said other dancers at the club weren't pleased with the woman who made the complaint. The woman said the club fired her the day after she made the complaint.
The case happened hours after the Lions ended a mini-camp in which coach Rod Marinelli exhorted his players to stay out of trouble in advance of training camp, which begins later this month.
Rogers has been one of the few standouts for the Lions in recent years. He was selected to the Pro Bowl after the 2005 season and his nine blocked kicks since his rookie season of 2001 lead the NFL in that time.
At 6-foot-4 and 340 pounds, Rogers is considered the anchor of the Lions defense, though he missed 10 games due to injury last season.
Rogers is from LaPorte, Texas, and was a second-round draft choice out of the University of Texas.
The Players Den incident was the most serious allegation in a string of off-the-field troubles for the Lions, and comes as the image-conscious NFL is grappling with a spate of criminal troubles involving players.
Last year, Joe Cullen, who coaches Rogers and the other defensive linemen, was arrested twice in a one-week span for drunken driving and driving nude. He was ordered to attend meetings of Alcoholics Anonymous as part of his probation in the matters.
In January, guard Ross Verba was arrested in Wisconsin on charges of writing bad checks in Nevada. The Lions released him a month later.
Rogers was suspended for four games last season for violating the NFL's policy on steroids and related substances. The suspension came after the fifth regular-season game. Rogers said that before reporting to training camp in July, he had taken an over-the-counter product to lose weight.