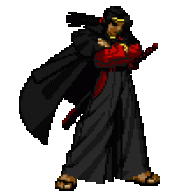 Joined

Dec 12, 2004
Messages

11,903
Reaction score

4
Location
by Brett Winkler

Despite Ahmad Carroll's tendency to hold everything (wide receivers in particular) he comes across, he failed to hold onto his job with the Green Bay Packers any longer. The Pack released the struggling cornerback last week, admitting one of many mistakes leftover from the Mike Sherman era.

Carroll, Green Bay's first-round draft choice in 2004, became the scapegoat for the Packers' 31-9 loss to the Eagles on Monday Night Football, but not before two-plus penalty-plagued, coverage-blowing seasons for the Pack.

Ted Thompson might consider the move as addition by subtraction on Green Bay's part, but his math seems to be a little off. Although Carroll spent more time knocking down opposing wide outs than he did knocking down passes, releasing the young corner leaves the Packers dangerously thin at the position.

Aside from Al Harris and Charles Woodson, there are few quality DBs left in GB. Behind the inconsistent starters, rookies Will Blackmon and Jarrett Bush are still trying to figure out the defense, while Patrick Dendy is still trying to figure out how he's still on the team.

Carroll had been used as the nickel cornerback in the first four games of the season, and he seemed to suck a little less than in years past when he was forced to match up with some of the best receivers in the game. Thompson and Mike McCarthy were apparently unimpressed by the baby steps the former first-rounder was taking, and decided to let go of the prospect rather than continuing to wait for significant improvement.

That's where the Packers went wrong.

Carroll has been downright terrible in his tenure with the team, there's no doubt about it. But rather than sticking with their investment while entertaining trade offers, the Packers grew impatient. Thompson and Co. let go of a former 25th overall draft pick with incredible speed and potential, receiving nothing in return.

Not to say that Ahmad Carroll will become a great player, but he's only 23 years old. 23! There are plenty of UWM students older than that. Surely some team would have been willing to trade a late-round draft pick in return for a young defensive back. Instead, the Packers are left with nothing but another bust from the draft highlighted by the selection of B.J. Sander in the third round.

Drafting Ahmad Carroll was a mistake on Mike Sherman's part to begin with, but failing to receiving anything from his departure adds insult to injury. With any luck, the next mistake the Packers own up to will be the hiring of Ted Thompson as general manager.
Hey, since we are conjuring up the past and it is the slowish off season. Let's read...