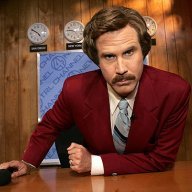 Joined

Apr 18, 2009
Messages

45,311
Reaction score

37
Acquisition categories: FA means free agent, D2 means second-round draft choice.OUTSIDE (8)PlayerHt.Wt.AgeAcquiredCollegeJulius Peppers6-628735FA-'14North CarolinaPosted 11 turnover plays (two picks, three FR, six FF), most by a Packers' front-seven player in more than 25 years. Led team's DL and LB in missed tackles with nine.Mike Neal6-326028D2-'10PurdueHis 27½ pressures, 2½ fewer than his career-best of 30 in 2013, still ranked third on the team. Played 35 of 36 games in 2013-'14. Has 15½ career sacks.Nick Perry6-2½26525D1-'12Southern CaliforniaHad just 8½ pressures in 417 snaps compared to 18½ in 425 snaps two years ago. Finished second in tackles per snap among OLBs (one every 13.5).Jayrone Elliott6-325323FA-'14ToledoInactive the first two games before going on to lead club in special-teams tackles with 21. Played 54 snaps from scrimmage (three pressures).Andy Mulumba6-325825FA-'13Eastern MichiganCongo native grew up in Montreal. Injuries to Matthews, Perry and Neal caused him to play 348 snaps as a rookie, including 57 of 64 in 49er wild-card defeat.Adrian Hubbard6-625423FA-'14AlabamaTwo-year starter at SOLB in Crimson Tide's 3-4. Ran 4.67, vertical jump of 38½ inches. Tremendous arm length (34½ inches). Spent all '14 on practice squad.Jermauria Rasco6-325222FA-'15Louisiana StateTwo-year starter at DE in a 4-3. Ran 4.76. Average athlete with small hands (9). Had 10 career sacks, 19½ tackles for loss. Describes himself as a smart finesse player.James Vaughters6-224822FA-'15StanfordPart-time starter at ILB in 2012 before starting at OLB in 2013-'14. Bench-pressed a remarkable 35 times. Ran 4.87. Scored 25 on the Wonderlic intelligence test.INSIDE (8)Clay Matthews6-325229D1-'09Southern CaliforniaRanked as NFL's 33rd best player entering 2015 by Pro Football Weekly. Was 25th entering 2011, 23rd entering '12, 18th entering '13 and 21st entering '14.Sam Barrington6-124024D7-'13South FloridaBeat out Terrell Manning for the No. 5 berth inside as a rookie but never played from scrimmage. Played 470 snaps last year, including 77.2% of the downs in Games 12-18.Jake Ryan6-2½24023D4-'15MichiganTwo-time Wolverine captain was ninth ILB drafted. Vertical jump of 34½, broad jump of 10-2 and 22 on the Wonderlic. Had 45½ tackles for loss in four seasons.Nate Palmer6-224525D6-'13Illinois StateConverted OLB played 43 snaps at ILB in exhibition finale before suffering a torn MCL and landing on injured reserve. Played 195 snaps at OLB as a rookie. Ran 4.72.Carl Bradford6-124522D4-'14Arizona StateHas been trying to play ILB for 11 months after his height and short arms (30&#189

rendered him worthless as an outside pass rusher. Manned roster spot all season but never played.Joe Thomas6-0½22724FA-'15South Carolina St.Made fairly impressive showing early in rookie training camp before suffering sprained knee in exhibition opener. Undersized. Ran 4.71, vertical jump of 38 and nose for football.Tavarus Dantzler6-224023FA-'15Bethune-CookmanStarted on the strong side in a 4-3 defense for three years. Impressive combination of size and speed (4.61). Extremely long arms (34&#188

.Josh Francis5-11 ½23824FA-'15West VirginiaAfter two years of junior college, he started one of two seasons for the Mountaineers (4½ sacks in '12) before stints in the CFL and Indoor Football League. Ran 4.67 at 228 pounds.
Source: JSOnline.com