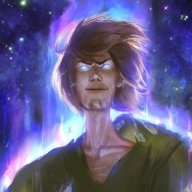 Administrator
Staff member
Administrator
Moderator
Joined

Dec 21, 2018
Messages

365
Reaction score

82
So the forum has been updated to the latest version. With the update, the skin(look/theme) had to also be updated. So there will be differences in the layout and feel of the site. With the update, I had to remove 2 major things.

1. Removed Shoutbox - The shoutbox has been removed and will no longer be here. When the time comes for football talk, it will be done in a ****** thread. There is an add I will possible install that can automaticlly add new posts to the thread without you even having to refresh the page, similar to a chat setting. So I feel it will be a much better setup then the shout box.

2. Removed Tapatalk - Sorry for those that accessed the site via Tapatalk. I decided to not add them back in because of the huge security issues they bring. I had no control on what they did or coded in and there have been several times the site has had issues with their add on. They were a great add on to forums back when PF was on vBulletin, but since the update to XF, they haven't been the same or really no longer needed. So again, sorry if this effects your viewing of PF. I hope you give the browser viewing on your mobile a try as it looks great as the site is very responsive(shrinks down to fit any size screen).

So if you see any issues or if you would like me to add in anything, please let me know here.