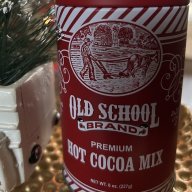 Joined

Aug 16, 2014
Messages

11,991
Reaction score

3,896
Congratulations to the referee crew - the AFC Championship MVP.
I hated that call on the Cincinatti DB who got called for interference that gave Mahomes n Co a new set of downs. He played MVS near textbook perfect and even playing the ball and easily winning that rep. MVS dropped a ball that touched both hands. If he was hooked and turned so badly how did he get both hands on the pass??
You must be logged in to see this image or video!
Really ticky tack for a playoff contest imo.
The most unusual Referee call was pulling the KC punting team off the field and giving the Chiefs a free play and to the point neither teams saw the play stop? If the clock mistakenly ran on a INC pass but had no bearing and the play was in session? Adjust the dang clock by time lost. Next thing you know they'll be taking points off scoreboard because of a slight clock mishap earlier in a contest. What's the difference? Had KC scored a TD on that play would that have brought it back??
Last edited: