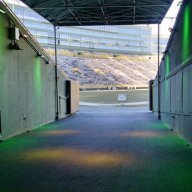 "We're going to relentlessly chase perfection."
Joined

Feb 4, 2015
Messages

1,451
Reaction score

248
Location
2022 Mock Draft 1.0-

Staying- Packers find a way to keep Rodgers, Adams and Campbell. Lucas Patrick, Corey Bojo, Krys Barnes, Yosh Nijman and Allen Lazard are also retained. Tonyan comes back on a vet minimum deal as he will likely miss half of the season as he recovers from the ACL. Dafney, Heflin and Chauncey Rivers return as well.
Cutting- Z Smith becomes a cap casualty, along with Mason Crosby and Dean Lowry. Packers replace Crosby with a vet minimum camp battle K.
Regrettably- Rasul Douglas gets offers bank by another team who will end his career. MVS does not return despite Rodgers temper tantrum.
Packers gladly move on from: Kevin King, Chandon Sullivan, Oren Burks, EQ and Henry Black.

1(28)- Trade back. This class is not scarce on edge and olineman. I am quite honestly not particularly fond of any of the early projected WRs myself, especially when you compare to the last two years WR draft classes. That being said Packers trade back twice with the Commanders and Eagles to pick up 2(51), 4(111), 4(122) and 6(187).

2(51)- Kingsley Enagbare, Edge (6'4, 265lbs)- Super raw athleticism and relentless effort, something the Packers praise at the edge position. He explodes in pursuit at every snap and is speed is evident on film. Not much of a technician, but behind Gary and one of the Smiths he will learn how to engage and use his hands more efficiently to develop.


2(59)- Isaiah Likely, TE (6'4, 240lbs)- Absolutely love this kid. Do not even want to put it on the web this early because I have a feeling his stock is going to soar. It is hard to say what kind of TE Likely is, because he good at everything. He blocks well, he runs routes well, he tracks the ball well, but I would love to see him in 12 personnel with #12 and #17 on his side.

3(92)- Kyle Philips, WR (5'11, 190lbs)- Quick and explosive route runner, Phillips is a shift slot WR. Most importantly, he is a sure handed punt returner that fights for every inch and has been known to take it to the house. Super gritty and aggressive, man do the Packers need this kid.

4(111)- Spencer Buford, iOL (6'5, 295lbs)- Scouts are saying he is a developmental starting OT and some have him listed as a G. I will not pretend to act like I understand the Packers blocking schemes or how to scout someone on the Oline, so I will take the experts word for it.

4(122)- John Ridgeway, iDL (6'5, 237lbs)- Such a monster. Back in November I was watching Arkansas and wrote this name down and starred it. You cannot miss him on film and runners tend to just avoid him all together. He is a true NT that could give some flexibility to the DL when he is ready.

4(130)- Tyler Badie, RB (5'8, 194lbs)- A potential kick returner and RB3/4. Super shifty and elusive, kind of fun to watch.

4(139)- Tycen Anderson, S (6'2, 210lbs)- Hybrid S/LB that can have an immediate role on kick coverage units.

5(170)- Montaric Brown, CB (6'0, 190 lbs)- Man, Rasul will be missed and he was honestly a fan favorite of mine this season. At home against the Bears, I was in the stands and had multiple beers bought for me when I called him cutting that route for the pick six. Good times. Anyways, I wanted to pick a CB that reminded me of him in his honor.

6(187)- Micah McFadden, LB (6'2, 232lbs)- Another addition to the coverage unit with straight line speed that will help that atrocious group.

7(225)- Luke Goedeke, OT (6'5, 210lbs)

7(246)-Smoke Monday, S (6'3, 200lbs)- Another core special teamer.