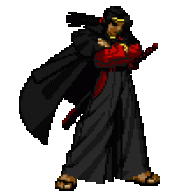 Joined

Dec 12, 2004
Messages

11,903
Reaction score

4
Location
From PFT.com

As several guys dig in their heels for premature extensulations of their contracts, one player whom they should keep in mind is cornerback Mike McKenzie.

McKenzie wanted a new contract in Green Bay a year ago, and he generally had a stick up his stinker regarding changes to the defensive coaching staff. So McKenzie made himself scarce for the entire offseason and training camp and the preseason and one game of the regular season.

Given his base salary in 2004 of $275,000, McKenzie gave up a game check of $161,764 by skipping the regular season opener.

But what wasn't reported in the wake of McKenzie's trade from Green Bay to New Orleans is that the Packers also withheld McKenzie's $161,764 game check for the second week of the season, even though he reported and was on the roster.

The Packers could have tried to get even more money from McKenzie, based on an estimated $250,000 in fines and the portion of his signing bonus associated with the game he missed.

Still, the end result for McKenzie was that he lost a $200,000 in workout bonus and $323,000 in game checks.

And even without more than $500,000 that he otherwise would have earned, McKenzie still doesn't have a new contract.

So this year McKenzie understandably is working out with the Saints in the offseason, in order to earn this year's $200,000 workout bonus. We also predict that he'll report to training camp and every game, lest he lost more game checks at a 2005 rate of more than $200,000 a week.

The lesson to anyone who's thinking about violating the terms of his current contract in order to get a new one? There are consequences.

In McKenzie's case, there were more than a half million of them.