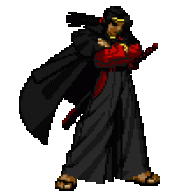 Joined

Dec 12, 2004
Messages

11,903
Reaction score

4
Location
By Rob Demovsky

[email protected]

There's so much of Brett Favre and Mike Holmgren in Matt Hasselbeck that it's easy to forget Mike McCarthy's influence on the Seattle Seahawks quarterback.

Hasselbeck studied under McCarthy for one season, in 1999, when Hasselbeck had been elevated from the practice squad to the Green Bay Packers' No 2 quarterback position behind Favre. McCarthy was in his lone season as the team's quarterbacks coach.

"I feel that I improved the most from my first year to my second year, and I credit him with that," Hasselbeck said of McCarthy on Wednesday. "He really taught me not only the offense, but he taught me about every NFL defense that was out there. He taught me about the history of why we call things what we do. He's a very detailed guy. He makes things simple on quarterbacks. He really teaches in concepts."

Though the two spent less than 12 months together, McCarthy is likely to see some of what he taught Hasselbeck when their two teams meet Monday night in Seattle. Hasselbeck is expected to start for the Seahawks after missing the last four games because of a knee injury. McCarthy is coaching his first game against his former pupil since he became the Packers' coach this year.

"So much of what he taught me I'm still doing today," Hasselbeck said.

Hasselbeck recalled a drill in which McCarthy wanted him to emulate the way Joe Montana dropped back to pass.

"We'd be watching old Joe Montana films, and he'd say, 'OK, I want you to drop back like Montana in our drill work, and then when you go out to play, drop back however the heck you want,'" Hasselbeck said. "And before I know it, I'm noticing on film that I'm doing the drill while I'm playing without even knowing it.

"Some coaches are all into fundamentals. They're all into Xs and Os, but I think he knows what he's talking about on both. And really, I was obviously glad to spend that year with him."

After that lone season together, they went their separate ways. McCarthy was fired along with Ray Rhodes' coaching staff. Hasselbeck was traded to Seattle in 2001 and has been the Seahawks' starting quarterback since. Even though their time together was short, both believed the other would rise in their respective professions.

"He's one of those guys that from the moment I met him, I told people, 'This guy's going to be a head coach in the NFL someday,'" Hasselbeck said. "He was hard to play for because he was very demanding. There wasn't any free time. It was probably a good thing that I was single and not married when I was with him, because it would have been a strain on my marriage. We spent a lot of time together. I learned a great deal from him."

McCarthy said: "He's done a great job physically with his body. I think he's put on 10 to 15 pounds of muscle mass. He's really changed his body from the time we were here together, and he's played in an excellent system his whole career and has taken full advantage of it and has been very successful."

Monday's reunion was jeopardized after Hasselbeck sustained a Grade 2 MCL sprain in his right knee against the Minnesota Vikings on Oct. 22. He was inactive for the next three games but returned as the designated No. 3 emergency quarterback but didn't play in Sunday's loss to the San Francisco 49ers.

He practiced with the No. 1 offense on Wednesday after working mostly with the scout team last week and was listed as probable on the injury report. He said he will play with a brace on his right knee.

"I really still have to see Matt move around a little bit better than he was last week," said Holmgren, the Seahawks' coach.