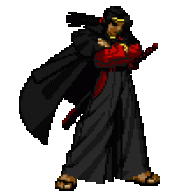 Joined

Dec 12, 2004
Messages

11,903
Reaction score

4
Location
By ROB REISCHEL
Special to Packer Plus
Posted: Feb. 8, 2007

Brett Favre made Ted Thompson's off-season a whole lot sweeter last Friday. Now, it remains to be seen whether Thompson will return the favor.

GM Ted Thompson says he has no intention of changing his methodical ways during the off-season.

Favre, Green Bay's legendary quarterback, announced he'd return for a 17th NFL season. Now, it's up to Thompson, the Packers' general manager, to make it worthwhile for Favre.

Green Bay's offense lacked playmakers in 2006 and was extremely ordinary. The Packers ranked 22nd in football in points per game (18.8) and were an abysmal 31st in red zone offense.

Thompson said he didn't make Favre any promises that he'd upgrade the offense and that Favre didn't ask for any. But if the Packers are to move from an 8-8 team to a potential playoff outfit, they'll have to find more offensive playmakers - either in the draft or free agency.

"We feel like if we're doing things to help the team get better, whatever it is, whoever the quarterback is, whether it's Brett or whomever it might be, we're going to try to get better," Thompson said. "And if we can do that in free agency, we'll do that. And we'll try to do that. It doesn't always work out. It takes two to tango."

Thompson admitted that having Favre around could help when he tries wooing free agents to Green Bay.

"Yeah, I certainly do," Thompson said. "I think having Brett Favre on your team is a positive when you're going out and talking to other people."

Green Bay's greatest needs on offense are at tight end, running back and wide receiver. Of those groups, tight end is likely to be the strongest in free agency.

Among the tight ends who are likely to be unrestricted free agents are San Francisco's Eric Johnson, Seattle's Jerramy Stevens and New England's Daniel Graham.

Johnson had career highs of 82 catches and 825 yards in 2004, but has played in just 13 games since due to injury. Green Bay head coach Mike McCarthy, who was the 49ers' offensive coordinator in 2005, has a history with Johnson. And because San Francisco drafted tight end Vernon Davis with the No. 6 overall pick in 2006, Johnson isn't likely to return.

Stevens, a former first-round draft choice, has averaged just 26 catches per season in a disappointing career to date. But he was drafted by the Seahawks when Thompson was Seattle's vice president of football operations.

Graham is a block-first tight end who might be too similar to Bubba Franks for the Packers to consider. But because New England is loaded at the tight end position, Graham almost certainly won't be back.

The free agent wide receivers aren't special. But there are some intriguing prospects.

Philadelphia's Donte' Stallworth has the deep speed Green Bay desperately needs and could be an ideal complement to Donald Driver.

Stallworth played his first four seasons in New Orleans, three of which McCarthy was his offensive coordinator. In that time, Stallworth averaged 48.8 receptions, 14.3 yards per catch and six touchdowns per season.

Last season, Stallworth was traded to Philadelphia, where had five TDs and averaged 19.1 yards on his 38 catches. Stallworth has indicated a desire to return to Philadelphia, but the determining factor will of course be money.

St. Louis' Kevin Curtis, who also has great deep speed, could be a sleeper. Tennessee's Drew Bennett had 80 catches and 11 TDs in 2004, but has averaged just 53 receptions and 3½ touchdowns the last two seasons.

The NFL Draft appears to be loaded at wide receiver, and the Packers could turn there for help. Georgia Tech's Calvin Johnson will be gone when the Packers select with the 16th pick in the first round. But USC's Dwayne Jarrett, Ohio State's Ted Ginn, Tennessee's Robert Meachem and South Carolina's Sidney Rice are all first-round prospects who could interest the Packers.

Green Bay has also reportedly shown some interest in trading for Oakland bad boy Randy Moss, something Favre supposedly supports.

The cast of free-agent running backs is extremely weak. In fact, the best of the bunch is probably Green Bay's very own Ahman Green.

The Packers would like to bring Green back. But even if they do so, don't be surprised if they take a running back rather high in April's draft.

Oklahoma's Adrian Peterson will be long gone when Green Bay selects in Round 1. But California's Marshawn Lynch could be a good fit. Others such as Louisville's Michael Bush and Auburn's Kenny Irons are likely second-rounders.

A year ago, Thompson addressed the defense in free agency, adding nose tackle Ryan Pickett and cornerback Charles Woodson. Thompson then used his first-round pick on linebacker A.J. Hawk.

This time around, the offense is a far greater need.

Green Bay's 301 points were the second-fewest of the Favre-era. Only the 2005 Packers had fewer points (298) since Favre arrived in 1992.

Green Bay also scored just 27 offensive touchdowns. That tied the lowest mark of the Favre-era set in 1992 and was the Packers' fewest overall TDs since 1990 when they scored 25.

The onus now falls on Thompson to find the necessary players to spice up the offense and make Favre happy he decided to come back in 2007.

"Funny thing about free agency, sometimes it's the almighty dollar sign that has the most influence," Thompson said. "I think each free agent decides where he wants to go for his own reasons."