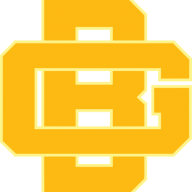 Joined

Sep 30, 2005
Messages

190
Reaction score

17
According to AOL Sports, Green Bay may have the best CB's this year (if Woodson stays healthy)...
Defensive Duo Ready to 'Make Things Happen' for Packers
GREEN BAY, Wis. (May 6) - The Packers' biggest free agent acquisition - cornerback Charles Woodson - had no time to explain how he'll complement Green Bay's already stout passing defense.

Green Bay instantly has one of the top cornerback duos in the league for a team already ranked first against the pass, if Woodson can stay healthy.

"You hear him, you already know what kind of player he is," Woodson said of Harris. "You've seen me over the years. Us two out there together, we should have a lot of fun, a lot of celebrating going on on our side of the ball."

Sounds like they already are.

The Packers, coming off their worst season in 15 years, finally have an impact free agent they've desperately needed, and Woodson has a fresh start.

"I think pretty much everybody was ready to come back and see where we're at," Harris said. "We've still got a lot of building, a lot of building to do."

For Woodson, gone are the failed expectations in Oakland, which won just 13 games the last three seasons. He hasn't played a full season since 2001 and broke his right leg Oct. 23 against Buffalo.

But the hype still remains for the four-time Pro Bowler who signed a seven-year, $52.7 million contract.

"That's not a problem," Woodson said. "I came in with a big contract. I came in after winning the Heisman Trophy, so pressure is something I've felt my whole life."

Woodson played eight years for the Raiders, intercepting 17 passes in 106 games, but Oakland declined to use their franchise tag on him in February, making him an unrestricted free agent.

"I felt a couple years ago that would be where I played my whole career," Woodson said. "It was definitely a strange feeling, but life goes on. Sometimes you've got to move on."

In his first Packers minicamp, which opened Friday, Woodson made an immediate splash.

Wearing a No. 2 jersey, his number at Michigan, he flashed in front of an errant pass intended for rookie Greg Jennings and made an interception despite falling.

Rules won't let Woodson wear the number in the NFL, but he says he's battling to keep it even though he's slated to wear No. 21.

That's apart from his familiar No. 24 with the Raiders, where he was one of the Raiders' most talented and popular players, although he battled injuries and clashed with management and coaches in his final years with the team.

He said he doesn't hold any grudges.

"I keep telling people I've got to be one of the luckiest people in the game to be able to play for a university like Michigan, play for Oakland and now with the Green Bay Packers," he said.

Even after not re-signing with Oakland, Woodson figured he would go to Tampa Bay, which courted him as well.

"I never in my life thought I'd be in Green Bay," he said. "Once we went through the process, I came here and I visited and that eased those reservations a little bit."

But he's not planning to be a vocal leader, which sometimes caused clashes in Oakland.

"If I have to say something, I have no problem with that," Woodson said. "Right now, I just want to come in, play my position and work hard and let everybody know that I'm here and that I mean business."

No matter if that business is returning punts, playing offense or moving to safety, he says, and at least early, there seems to be plenty of fun to go around by teaming with Harris.

"Sometimes they're going to throw it his way, sometimes they're going to throw it my way," Woodson said. "They're going to have to decide which way they want to go at. That's going to be fun for both of us."