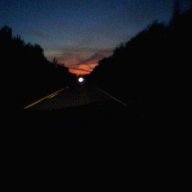 Joined

Jun 4, 2005
Messages

980
Reaction score

22
Location
Chris Havel column: NFL Network sliding down greedy slope
By Chris Havel
As I sit here writing and not being distracted by the Denver-Kansas City game, I wonder if the National Football League is truly appreciative of its fans this Thanksgiving.
The NFL is the greatest thing going in professional team sports.
It wasn't built for television, because no one could have created such a perfect fit. Not intentionally, anyway. This game doesn't have to be formatted to fit your screen. It comes that way naturally. It is no coincidence that the NFL's popularity mirrors TV's. They go together like Unitas and Berry, a package deal, but only if the NFL Network is broadcast by your local cable TV provider.
Otherwise, you are out of luck.
That includes some Green Bay Packers fans when their team hosts the Minnesota Vikings on Thursday, Dec. 21, in a game broadcast by the NFL Network. The Packers' fans living in the Green Bay and Milwaukee TV markets will be able to see the game. Dish Network subscribers also will be able to see it.
But if you don't have the Dish Network, or you live outside the Green Bay and Milwaukee viewing areas, it's pretty much ESPN or "Seinfeld" reruns.
I grew up in Adams-Friendship a diehard Packers fan. I watched every minute of every game of every season — miserable though they were in the 1970s and 1980s — and it left an indelible mark. My not seeing the Minnesota-Green Bay game because of the NFL Network wouldn't change that. But it makes you wonder where it is going to end? In fact, it makes you downright nervous.
If the NFL Network eventually is the primary source of TV coverage of the NFL — although the TV networks' obscene ad rates make that unlikely — it could be a situation where the league controls the information it disseminates. To say it isn't likely is accurate. To say it isn't possible is naïve.
The NFL's greatest threat isn't waning popularity, sagging ratings or a diluted or dried-up talent pool. Its greatest threat is greed. If the league doesn't show its appreciation for the common Joe's hard-earned dollar, it won't show its appreciation for millions upon millions of dollars.
The NFL could do with a reality check.
It is flourishing to a major degree because college football provides the perfect feeder system. The top players are well-coached, highly publicized and greatly anticipated come draft day.
It also is thriving because the NFL has such an outstanding tradition and history. It isn't America's pastime. It is America's obsession. It is half-fantasy, half-reality and all consuming. Fans can't get enough, and when they can't get it when they feel they should be getting it, they grow upset and feel betrayed.
Missing the Denver-Kansas City game doesn't qualify as a great hardship. The Packers' fans won't have to hear how Brett Favre must wish he still had Javon Walker every time No. 84 makes a reception. They also won't have to revisit last week's 35-0 trouncing by New England until Monday night.
Missing the Vikings-Packers game is another matter. If some fans can't tune in, they eventually will tune out. I could check out the Denver-Kansas City score online, but I think I'll just wait to read it in the morning paper.
Chris Havel can be reached by voice mail at (920) 431-8586 or by e-mail at
[email protected]